Are you looking for Kona's best private scuba diving boat charter? Look no Further! Kona Honu Divers is Hawaii's top rated and most reviewed dive company. We have also received scuba diving magazine reader's choice award putting us at the top among all of the other dive operators in the Pacific & Indian Oceans. Why do people love Kona Honu Divers there's a few reasons.
What Makes Kona Honu Divers a Favorite Among Divers
Attention to Safety
Quality of Boats
Quality of Gear
Quality of Staff
Quality of Facilities
Kona Honu Divers strives to maintain the highest quality of boats, gear, equipment, and staff in the Pacific. This means you will be sure to have a great time out on the water with us on any of your private Kona boat charters.
---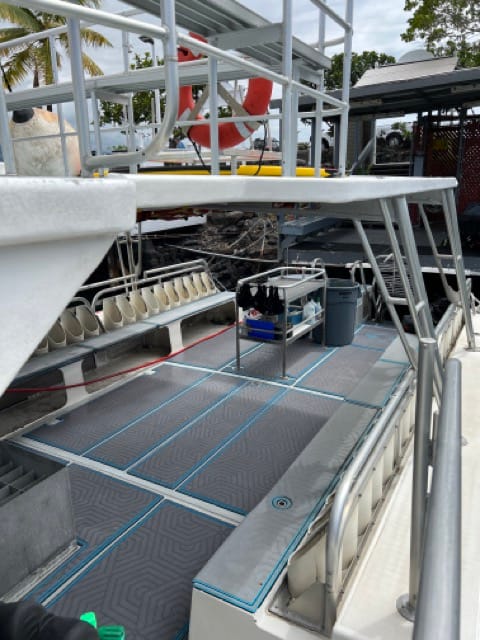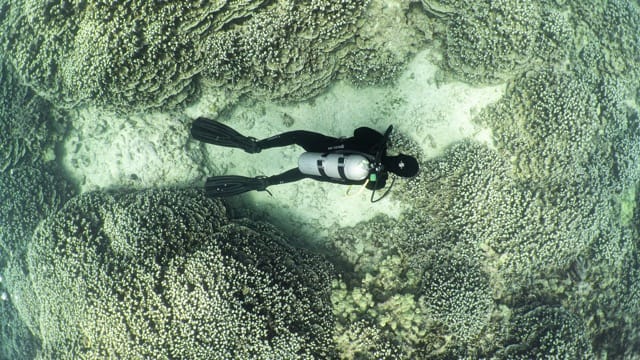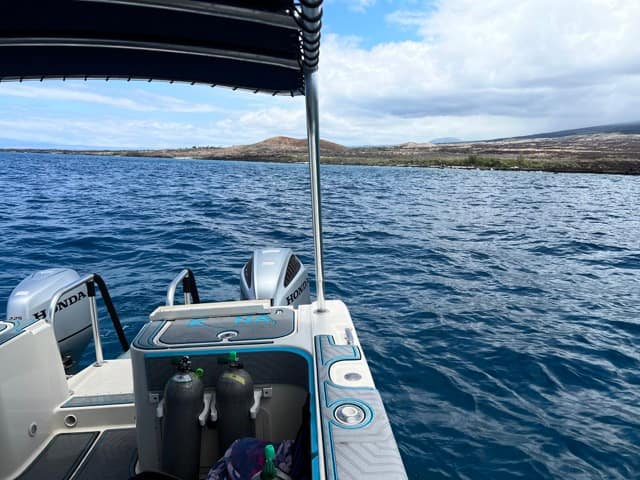 Command Your own Exclusive Private Boat
Are you looking for the perfect Kona private boat charters for small groups? Look no further! The Honu Lele (flying turtle) is Kona's sweetest 6 pack dive and snorkel boat. She's a 33.5′ World Cat catamaran that is built to cruise comfortably at high speeds even in semi rough seas.
---
The Honu Lele
33.5′ Long
12′ Wide
26 knots cruising speed
Long Range Capable
Shower
Rinse Bucket
Full Shade
Seadeck padding
The Honu One
46′ Long
15′ Wide
18 knots cruising speed
18 diver capacity
24 snorkeler capacity
Hot Shower
Sound System
3 decks
Water Rinse Bucket
Camera Station
Marine Head (Bathroom)
Seadeck Padding
Private Scuba Diving Charters in Kona, Hawaii
The Honu Lele was outfitted to be the sexiest dive boat in the harbor. With enough tank racks for 6 divers and a divemaster to do 3 dives, a camera rinse bin, cushy neoprene decking, shower, plenty of storage, and lots of shade this is one sweet ride. The forward viewing deck is great for lounging in the sun or viewing marine wildlife. You'll slip out of the harbor past the other dive boats stuffed with divers shoulder to shoulder in command of your own destiny. Check out some of the best scuba diving Hawaii has as you cruise Kona's magical coastline. Visit far off dive sites not accessible to the usual dive charter. For ideas check out our Guide to the Best Scuba Diving In Hawaii.
Private Scuba Dive Charter Options
2 Tank Long Range Dive
2 Tank Local Dive
3 Tank Local Dive
Manta Ray Night Dive
Night Reef Dive
Blackwater Dive
Research Work
Dive & Snorkel
Private Snorkeling Charters in Kona, Hawaii
As a snorkeling boat the Honu Lele makes a smooth and stable platform for fun! It's fast and roomy for up to 6 passengers. The ample shade allows you to keep out from Kona's blistering sun. The forward viewing deck is great for diving into the sea or viewing wildlife. You'll be the envy of the harbor as you pass by cattle boats packed with guests shoulder to shoulder. You have command of the boat as you decide where to venture the Kona coast is your's for exploring. There are so many secluded beaches, coves and untouched dive sites available to you. For ideas check out our siter company's Guide to The Best Snorkeling Spots on the Big Island.
Private Snorkel Charter Options
Large Animal Pelagic Snorkeling
Remote Beach Visit
Whale Watching
Snorkel Remote Pristine Sites
Paddleboard, Snorkel, and Remote Beach Visit
---
Why Book Kona Private Boat Charters with Kona Honu Divers
Do you have a small family or a large family? Maybe you're hosting a bachelor party or a group of longtime friends. Whatever the case you can both get a great value and have the boat all to your self! You can decide what you want to do with your very own private boat. Stop where you want to and go wherever you desire.
If you're looking for the best Private Kona boat charters Kona Honu Divers is the best when it comes to diving and snorkeling. Our attention to detail means you will be well taken care of throughout your time with us. From the boats, equipment, and service we strive to provide the best at every category. Our focus on quality is evident in all aspects of you and your group's experience.
Kona Honu Divers has some of the best dive crew in Hawaii. Our team of experienced crew will do their best to ensure your private boat charter Kona Hawaii is extraordinary. We do our best to deliver the fun and the adventure in a safe and comfortable environment. If you're on the hunt for an exclusive Kona Boat Charter look no further! Our Kona Private boat charters are perfect for groups of 6 or less. You can bring snorkelers, divers, or both.
Our dive equipment is the best in Hawaii. We proactively maintain our dive gear so you will get a naturally breathing regulator every time. We use the best wetsuits and BCD's available on the market so you can focus on what's most important . . . diving!
Kona Honu Divers is focused on safety. We have the highest standards in the dive industry. This means you and your group will be able to focus on having a good time while we handle the small stuff. There are many Big Island boat tours but none are as premium as our Kona private boat charters. Being that the Honu Lele is the only boat of it's kind in the harbor she's in high demand booking out months in advance. If you're thinking of booking her Click here to reserve the Honu Lele for your group while spots last!
For other Kona private boat charters check out our Private Charters Page with more Kona boat charter options. For other Big Island boat tours you can visit our sister company's guide to The Best Tours on The Big Island.
#Private Boat Charter Kona Hawaii
#Kona Boat Charter
#Big Island Boat Tours