Our Most
Popular Adventures
Package Pricing
Kona scuba diving is Hawaii's best diving. Join us to see why scuba diving Hawaii is so unique. We offer both night and day dives so you can fit multiple dive trips in one day. All divers will love the 2 tank am Kona diving and world famous Hawaii manta ray night dive, Kona's most popular dive. For more advanced divers we offer the blackwater dive and the premium advanced 2 tank trips. Select from the options below to see which one might be best for you.
Snorkeling, Dive Charters, & The Manta Night Dive
In Kona, Hawaii – Big Island
Kona Honu Divers is a professional and experienced Kona diving company and scuba dive shop in Kona Hawaii offering the finest selection of scuba and freediving gear available on the Big Island. With over 200 years of combined industry experience, our expert trainers and staff members are uniquely qualified to provide you with the knowledge and skills necessary for a safe and comfortable underwater experience. We offer Hawaiis best diving with the nicest boats, best gear, and most professional staff in Hawaii. Come and see for yourself why Kona scuba diving is so good.

Kona diving is some of the best diving in Hawaii and Kona Honu Divers is Hawaii's top rated and most reviewed dive company in Hawaii. If you're looking for the cleanest boats, safest standards, most well maintained gear, and most experienced staff look no further! Scuba Diving Hawaii can be a mixed bag. There are so many operators and islands to chose from so why not choose the best island for diving and the best operator in Hawaii?

Imagine walking up to our boat dock hanging over the pristine turquoise water. Turtles and fish swim underneath peaking out on occassion. Our friendly crew greets you and welcomes you aboard. As you hop on all of your gear is set up on a tidy station with everything in order. Further back in the boat spacious tables, benches, and storage are available for your belongings. Climb the ladder to the upper deck and get the captain's view of the water. This vantage point offers shade and more bench seating. Head down and up to the bow to enjoy the sight of the ocean. As the ship sets off you can grab hold of the railing and watch as dolphins play in the bow wake. Flying fish zip to the sides to avoid the boat's bow wake. Jump in the clear warm water at the first dive site and our guide will point out all of the marine life surrounding you taking care to find the more unique individuals. Kona scuba diving can deliver critters both big and small so keep a look out. Once back on board rinse off in the hot shower and sample some of the many snacks available. After chatting with others aboard it's time for dive 2! On to another beautiful Kona dive site.

Kona scuba diving is the best in Hawaii because our island has the best visibility, most pristine reefs, and great ocean surface conditions. This is because our island is Hawaii's newest and so it has all of the great underwater lava features brought about by the volcano and less of the sand that clouds up visibility. It's also well protected from the large ocean swells that can wreck havoc on the other islands most of the year. This makes for ideal conditions on our dives. Can you imagine doing a Hawaii manta ray night dive with 10 feet of visibility!

Our dive boats are well appointed and maintained pro-actively. This means you'll be cruising the sea in style. We pay attention to the little things so you don't have to. All of your needs will be attended to by our seasoned crew. Our dive guides love showing you a good time. They will scour the reef for critters so you can see all of the wonderful marine life Kona has to offer. Scuba diving Kona includes many benefits. We have dramatic reef structure created by the newly formed lava. Our rocky coasts are filled with swim-throughs, arches, and caves. The lava is a great place for coral to grow and you will find the corals house many different reef creatures from fish & eels to octopus and crustaceans.

Kona scuba diving at night has some of the best marine life because all of the little animals that are hiding during the day will come out to play. The world famous Hawaii manta ray night dive happens only at night and these amazing creatures are the star of an underwater show that is only found here on the Big Island of Hawaii. Aside from the amazing mantas there are many other creatures to spot in the night. Crabs, lobster and shrimp often come out at night for an appearance. Snails and slugs are also a treat found most often at night. It can be a challenge to spot these critters and Kona Honu Divers guides are trained to find this marine life. Kona diving has a bit of variety and one special dive that is unique to Kona. The blackwater dive is a night dive that takes divers off shore into the deep ocean where marine life that spends the daytime at great depths comes up to visit the surface. It is the largest migration of life on the planet and not happens every night. Squid, translucent jellies, baby seahorses and more oddities await the curious diver on this one-of-a-kind dive. Kona Honu Divers is the premier black water night dive company taking Monterey Bay Aquarium on research trips to explore this still little understood cross-section of marine life.

Our advanced dive charters are best for experienced divers. Kona scuba diving is great but have you been tempted to range further afield? Our advanced charter goes to some unique dive sites that are not available in a local dive. Sponge covered walls, pinnacles, canyons, and deep shark nurseries are just a few of the sightings on the advanced charter. Our guides will take you through long lava tubes and find some of the rare species not easily spotted here in Hawaii.

For our divers Kona Honu Divers offers some of the best dive deals. We offer free nitrox and excellent package pricing. This means that seasoned divers will get the benefits of diving more and diving safer! Kona Honu Divers was rated top in safety by scuba diving magazine readers 5 years running because we mean it. It's part of our DNA and it can be seen in everything we do.

By choosing Kona Honu Divers you can be confident that you're getting the best experience available in Hawaii with the top Kona Diving Company. Check out our reviews to see why people love diving with us. Year after year divers return to Hawaii to dive with us and you will too once you see how easy it can be. Weather its the Hawaii manta ray night dive the world famous kona blackwater dive or our daytime dives you'll be aching to return time and time again.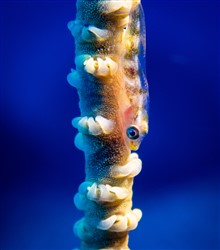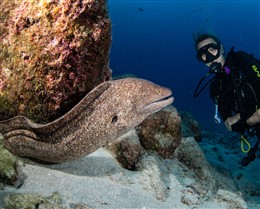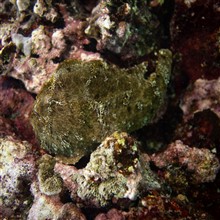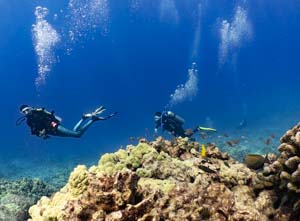 In addition to exceptional scuba education and high quality rental diving gear, we offer the exciting Hawaii manta ray night dive, manta ray night snorkel, the mysterious Kona blackwater dive, night reef dives and beautiful morning reef dives along the Kona Coast; all from our own custom dive boats, which are outfitted with all the necessary amenities and safety equipment. Our Kona diving company facility also features custom-designed diving inspired apparel. Whether you're just getting your feet wet or brushing up on your scuba skills, Kona Honu Divers is here to guide you through your underwater journey with friendly, personalized service and ongoing support!
We look forward to seeing so many of our guests return year after year even bringing their friends and families to experience the Hawaii manta ray night dive again. If you are looking for a diving family, you've found it! We look forward to meeting you and welcoming you into our ohana on your next trip to the Big Island.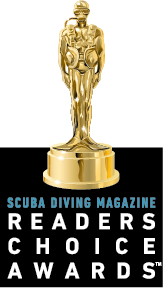 Hawaii's Top Rated
Kona Honu Divers
Kona Honu Divers received awards for all 7 categories in Scuba Diving Magazine's Readers Choice Awards. We take pride in offering divers the highest level of service in the dive industry. Come dive with us and see why divers choose Kona Honu Divers.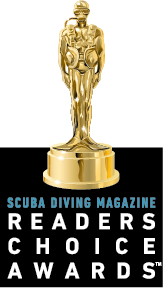 Best-in-class Diving
Kona Honu Divers
We offer a combination of best-in-class dive boats, rental equipment and crew. Our boats are more spacious than others and well maintained with extra amenities not normally found on most dive boats.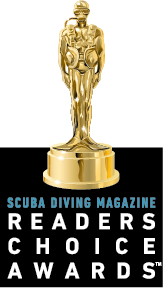 High Quality Rental Gear
Kona Honu Divers
We offer a combination of best-in-class rental equipment. Our gear is pro-actively maintained on a regular schedule so we can take care of problems before they can occur. This means your gear will always feel good and allow you to focus on your dive.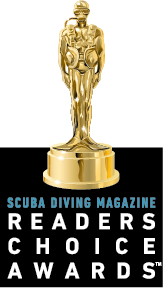 Kona's Most Experienced Crew
Kona Honu Divers
Our dive crew has spent many years in the water guiding and teaching scuba diving. We have over 60,000 dives collectively between our guides. Our crew is trained to provide the guest services you would expect from a 5 star resort or Hotel.