By Kevin Stewart Padi Instructor #188980
Decisions, decisions and I could say that as decisions go choosing an exotic scuba diving location such as Kona Hawaii is a lot more fun than deciding where you should go for a root canal! That being said there are quite a few incredible diving destinations in the world to choose from so why choose to scuba dive Kona Hawaii as compared to another?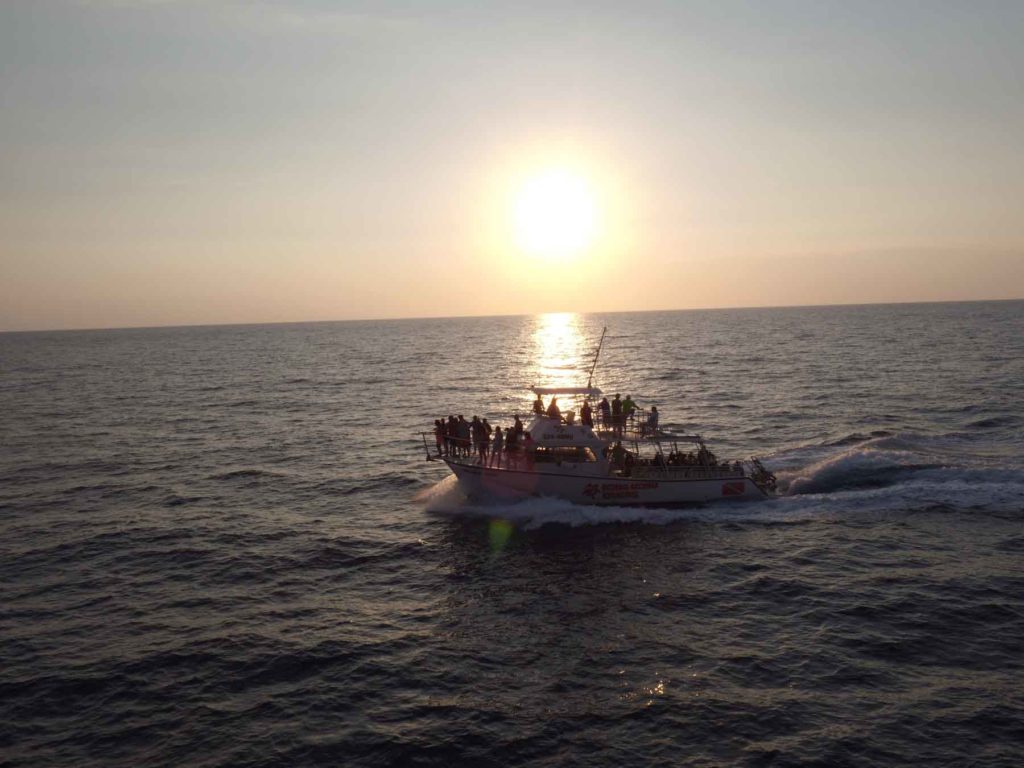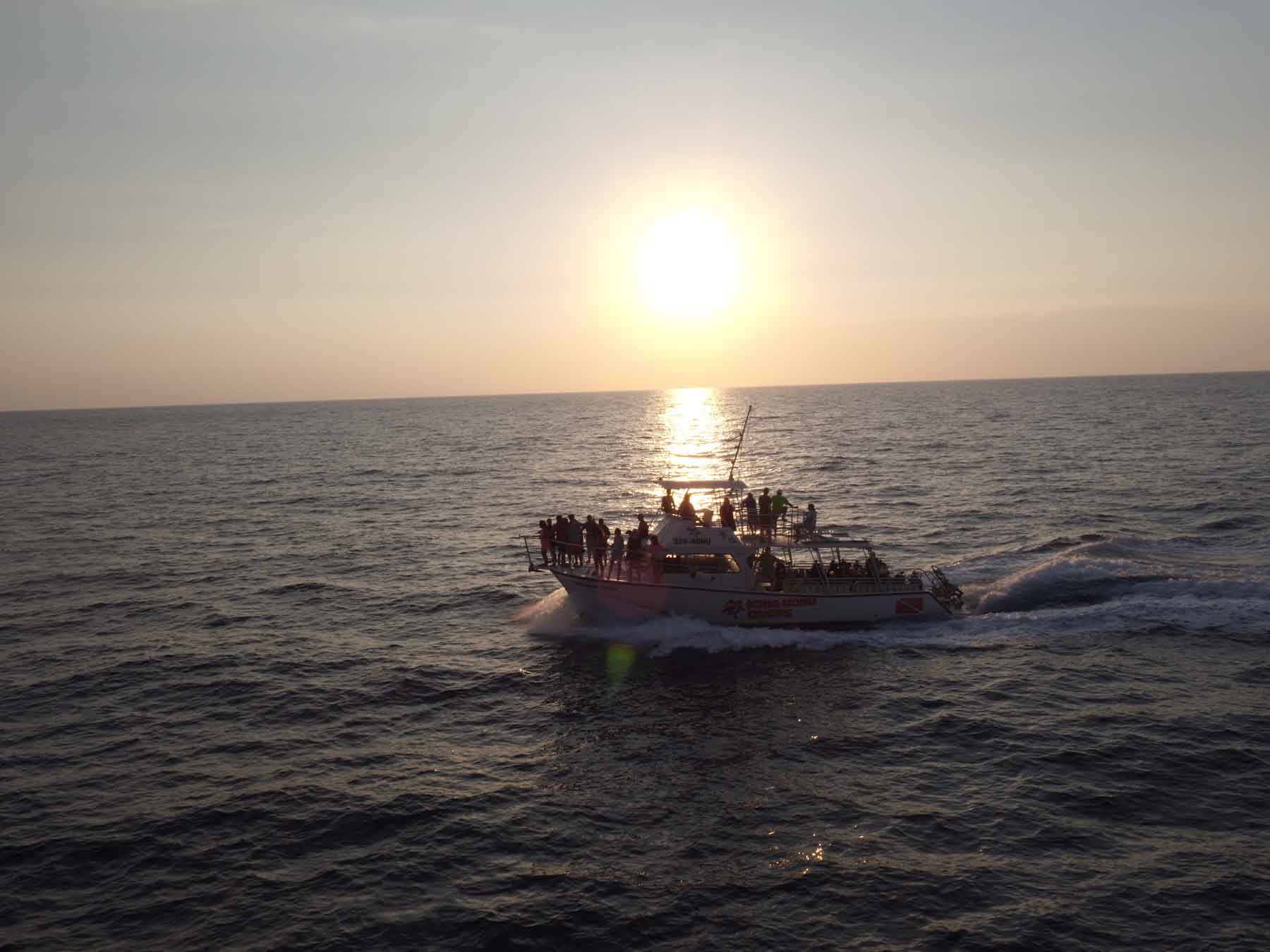 I have been very fortunate in my scuba diving life to not only have traveled to quite a few of the world's top dive destinations but as a Padi Instructor I have also lived and worked in a few of them including at present Kona Hawaii. My scuba diving travel resume consists of diving destinations such as Indonesia, Philippines, Galapagos Islands, Red Sea, Cayman Islands, Channel Islands, Honduras, Soloman Islands and many others including all of the main Hawaiian Islands. I have been able to live and work as a Padi professional in places such as Thailand, the Virgin Islands, Florida Keys and on both Kauai and the Big Island of Hawaii. I can honestly say that I love and would recommend all of them as a world class dive destination in one form or another but I will share with you some reasons you may want to scuba dive in Kona Hawaii over some of the others I have mentioned.
For reference most people that have heard of Kona Hawaii have done so from reading articles in scuba diving or travel magazines or word of mouth from a fellow diver bragging about a great time they had on a recent dive trip. Some people think that Kona is one of the Hawaiian Islands but in reality, it is on the Big Island of Hawaii. Even more people think that Kona is a city or town on the Big Island but it is actually a district on the west side of the Big Island and encompasses for instance the town I am presently lucky to live in of Kailua. So, when I tell someone where I live, I actually say I am from" Kailua Kona Hawaii" as there are more than one Kailua towns in Hawaii such as Kailua on the island of Oahu. Another thing to know is that the Kona side of the Big Island is totally different than the Hilo side of the island. Kona is the lee side or less windy side of the Big Island compared to the Hilo side which is why most of the Scuba Diving especially on boats is done here. It is also the dryer, more volcanic side of the island because of its dried-out lava flows as compared to the Hilo side which gets quite a bit of rain which causes quite a bit of run off into its waters as compared to the Kona side. Now I have given you a little orientation let's get into reasons to scuba dive Kona Hawaii.
One of the reasons to scuba dive Kona Hawaii relates to what we were just talking about, the weather! Kona Hawaii is a year-round diving destination and offers some of the best diving conditions in the world. Its day time temps on land average in the low to mid 80s and the water temps being the same during the summer months to the mid 70s during the winter. As I already mentioned the Kona side of the Big Island gets a lot less wind and rain than the Hilo side so most days have clear blue skies with relatively calm seas and 100' of visibility on most dives. I am not saying Kona never gets its share of inclement weather as it is a tropical island of course but on average it has some of the best diving conditions in the world.
Another reason to scuba dive Kona Hawaii is its amazing reefs with its abundance of tropical fish species a lot of which can only be seen in Hawaiian waters. Kona Hawaii has tropical fish such as schools of Yellow Tangs, Moorish Idols, Parrot Fish and so many others too numerous to all mention here. But besides the common fish species that you would see in other parts of the world it also has its own resident or "endemic" species of fish life. This is because Hawaii is located so far from out from the rest of the worlds land masses. Besides all of the colorful Tropicals Kona Hawaii offers, it is also home to many large pelagic species of fish such as its resident spinner dolphins, different types of sharks including the possibility of seeing spotting a Tiger shark and one of its most famous dives is "The Manta Ray Night Dive". A night dive with the Mantas of Kona Hawaii is one of most highly rated dives in the world and more than one person has said to me personally that it was the best dive they have ever done. Along with the Manta Ray Night Dive Kona Hawaii has another unique dive that has become very popular called a "Black Water Dive". This entails going off approx. one mile off shore at night where you are tethered underneath the boat on lines that allow you to go as deep as 50 to 60 feet. During the night Kona's denizens of the deep come out and you may be lucky enough to see things like pelagic sea horses and pelagic octopuses along with different types of squid, jelly fish and all types of strange creatures that can only be seen on this kind of dive.
Yet another reason to choose a scuba diving trip to Kona Hawaii is all the activities you can enjoy while not diving. Kona Hawaii has some of the most beautiful beaches in the world and finest resorts to choose from along with many condos and B&Bs if that is more to your liking. Kona offers surfing, hiking, zip lining, ATV rides, waterfalls and even a volcano!
There are many reasons to choose to scuba dive Kona Hawaii but the biggest reason is that it is fun! When you're ready to come have fun Kona Honu Divers is here to help you arrange all of your diving needs and can help arrange many other activities as it is Kona Hawaii's finest full-service dive centers. So come scuba dive Kona with us!