If you have talked to divers who have been to Hawaii, they are sure to tell you that diving off the Kona coast is an incredible experience. If you are planning your own trip to the Big Island and are interested in diving, here are the top five reasons why diving in Kona is unlike anywhere else in the world.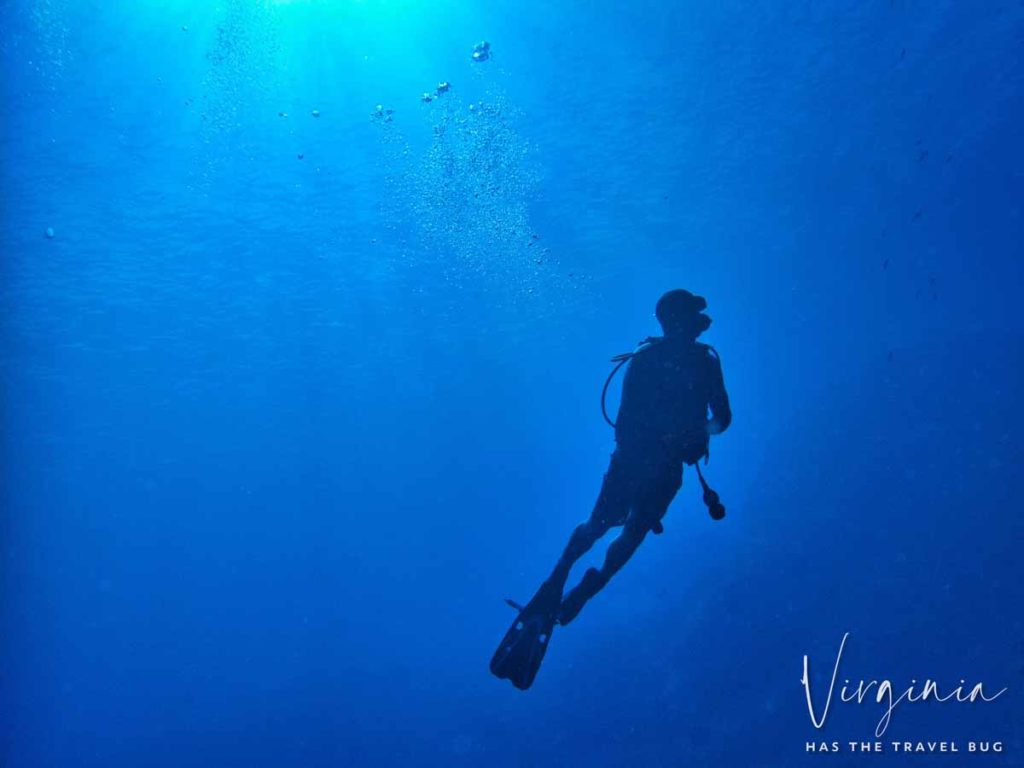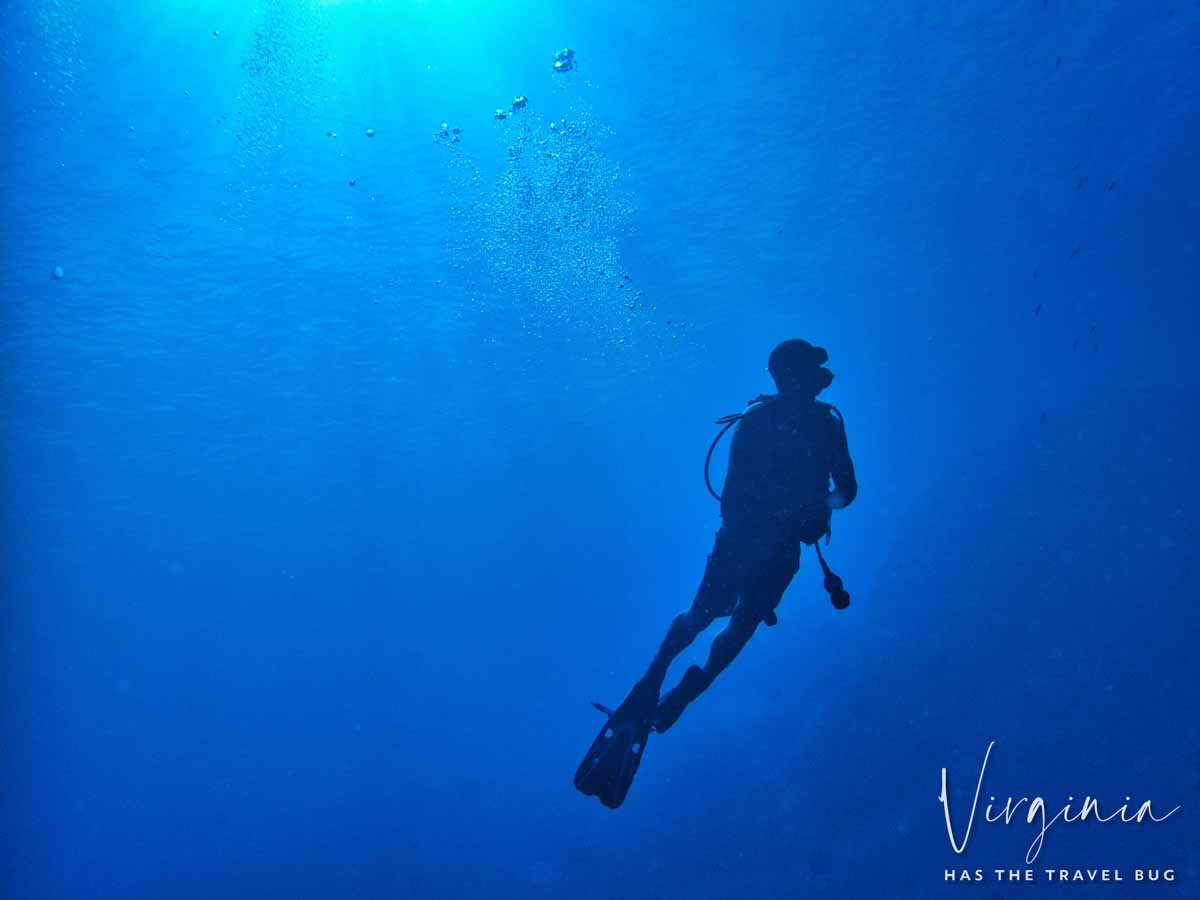 1. Endemic species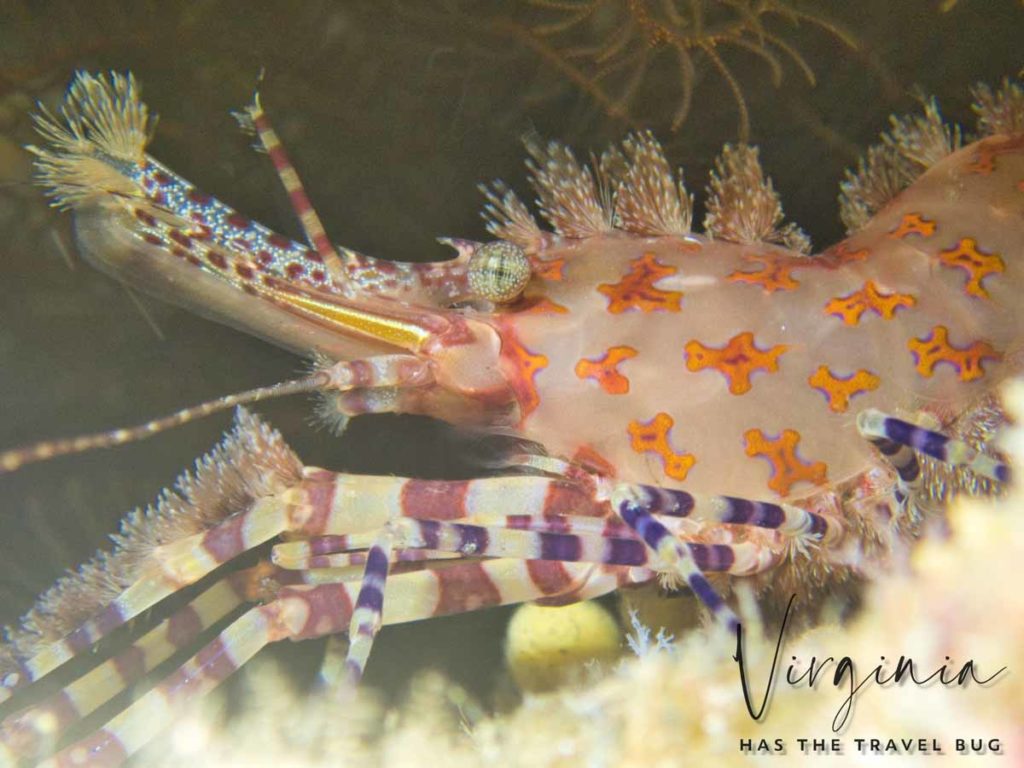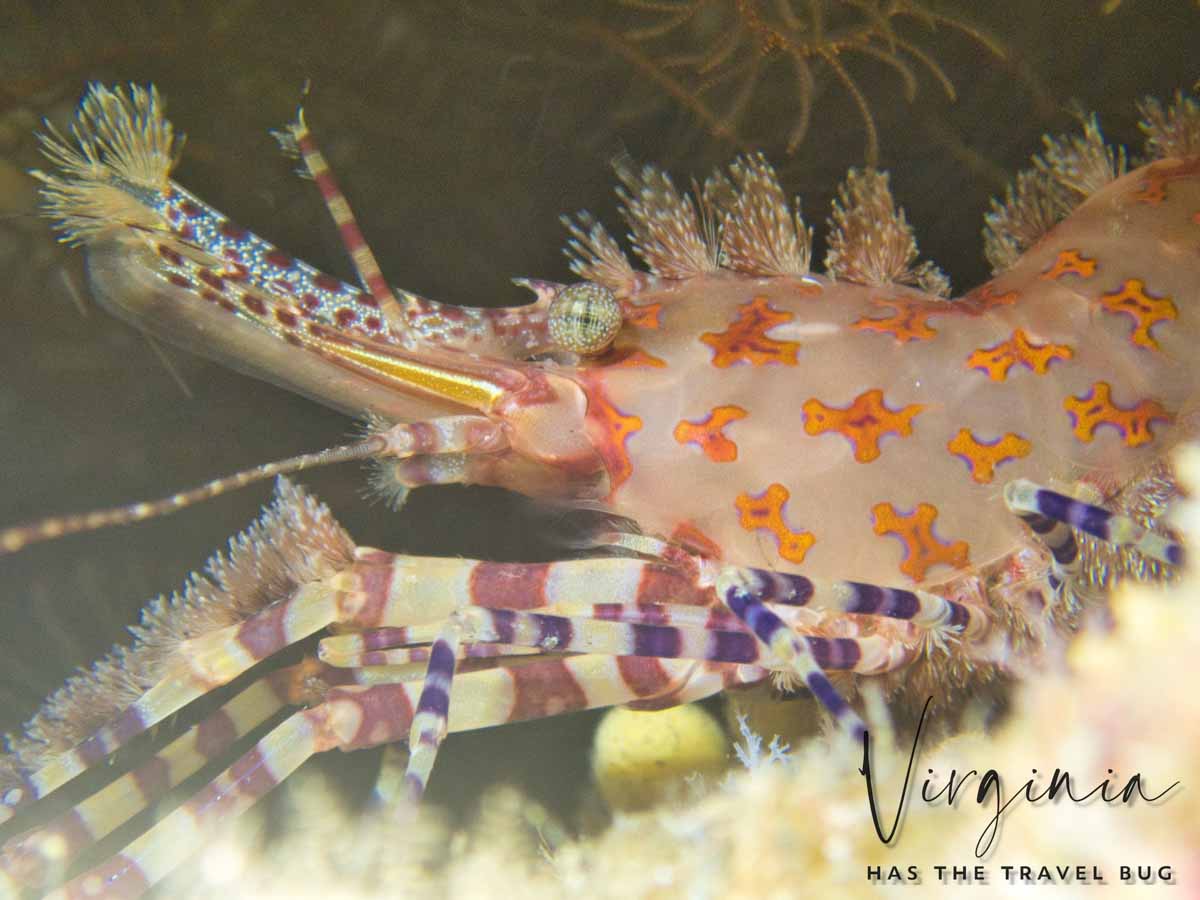 Something many don't realize about the hawaiian archipelago is that the Hawaiian islands are the most isolated island chain in the world. With a minimum distance of 2,300 miles from any mainland coast, the hawaiian islands are home to unique species that can't be found anywhere in the world. With some of the most experienced guides in Kona, the Kona Honu crew is sure to show you a few species we are sure you've never seen before, and will only see on the Bog Island.
Bandit and potters angelfish and tinkers butterflyfish are just a few examples of the species native to the hawaiian islands. One of my favorites, is the long nose butterfly fish. These little guys are found on the hawaiian islands, as well as other indo pacific regions. However, there is a rare population of a dark, blackish colored long nose butterflyfish, which are only found along the Kona coast of the Big Island, and nowhere else in the world. Anytime they have been taken out of their natural environment to study why they are this darker color, they turn back to yellow. Sometimes, we're lucky enough to see it during its transition phase- it is a natural phenomenon that you are sure to love!
2. Dolphins and whales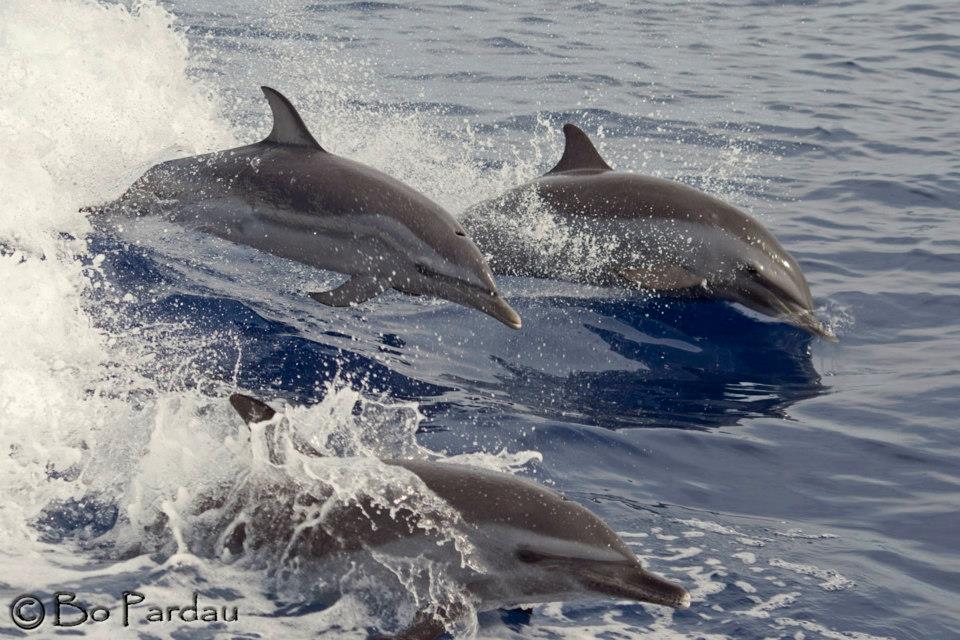 We are so lucky along the Kona coast to have unexpected visitors during our dives on the Big Island and on our boat rides along the coast- from hawaiian spinner dolphins and humpback whales, to less common species, such as false killer whales and sperm whales. We are lucky that we have a resident pod of hawaiian spinner dolphins that love to hang out just outside the Honokohau Harbor. Here at Kona Honu Diver's, We always make an effort stop by on our way out to our dive sites to say hello if we spot them. Watching their acrobatics and playful interactions is a sure way to kick start a beautiful day of diving in Kona.
Sometimes, we are lucky enough to see these friendly creatures during a dive! One of my favorite feelings is going about my dive enjoying what I am seeing and suddenly hearing high pitched sounds nearby- we have spotted them in groups of three or four, to about thirty dolphins. As you can imagine, it's really such a treat!
3. Manta Night Dive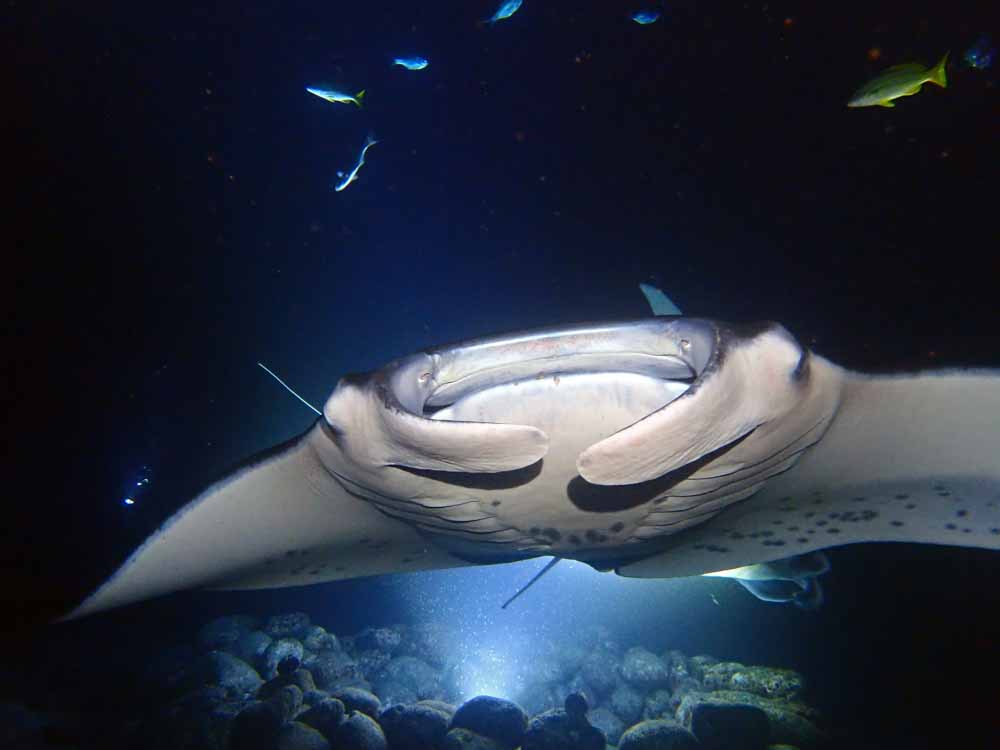 Okay, so you may have read this time and time again during your research on diving in Hawaii, but I'm going to say it again because it's THAT good. Not only is it constantly rated in the top ten dives in the world, but it is also unique to the Big island, specifically to Kona. The manta Ray night dive is a once in a lifetime experience that is too good to skip out on. Wether you have 4 dives in your logbook, or 2000, we can promise that you haven't seen anything like this. Imagine kneeling on a sandy patch, about 35 feet below the surface and a manta ray with a wingspan of eight to fourteen feet soars inches above your head. Their bright white bellies shine with the surrounding lights, and these majestic creatures are performing what looks like an underwater ballet. This is something you definitely want to bring your camera for!
We are so lucky that these mantas have decided to call the Kona coast home. There are over two hundred and seventy five identified manta rays that we see while diving in Kona- about twenty or so make frequent appearances on our night dives. I'm telling you- it is incredible and an absolute must do if you are diving in Kona.
Of course we realize that the mantas are wild animals and while we see them eighty five percent of the year, there are some times that they decide to go on vacation. Because we value you, and want to help make the most of your trip, Kona Honu Divers offers what we call a "no manta guarantee". This means you get to go back on the boat for a second try on a stand-by basis for free. All you have to pay for is gear rental. What I would suggest is book the manta night dive early on in your trip JUST IN CASE. But chances are, you'll see these beautiful animals.
4. Pelagic night diving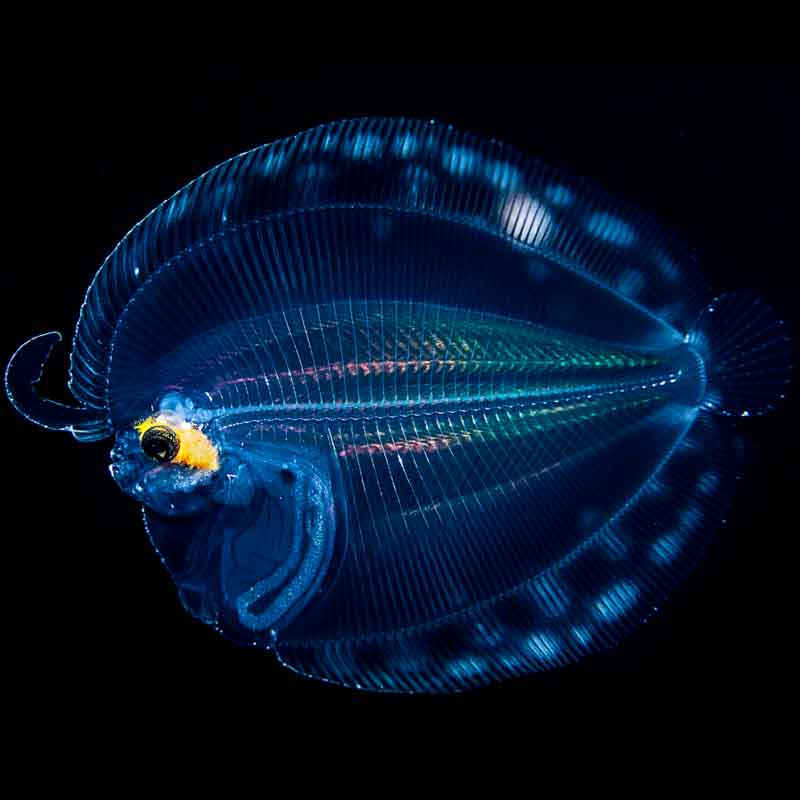 Okay so the Blackwater Night Dive is more for experienced divers, but definitely something that can be used as motivation to get some more logged dives prior to your trip to Kona. We do this dive to witness the largest migration on earth- and lucky for us, it happens every single night.
Unlike most diving in Kona, where we travel 15-20 minutes for our dive sites on the reef, the black water dive requires us to travel a few miles off shore. Our "dive site" is thousands of feet deep. After a thorough briefing, divers are attached to a 60 foot tether, and once ready, can back roll into the the deep, dark blue. At first it may feel like you are in space. With dark all around you and no reef to use as a reference point. However, after a few minutes, your eyes adjust and you can see all the larval fish and invertebrates that have traveled from thousands of feet below the surface. Sometimes we are lucky enough to have large animals come and say hello such as oceanic white tip sharks, dolphins and maybe even a whale shark!
5. You're on vacation! Let us do the work for you!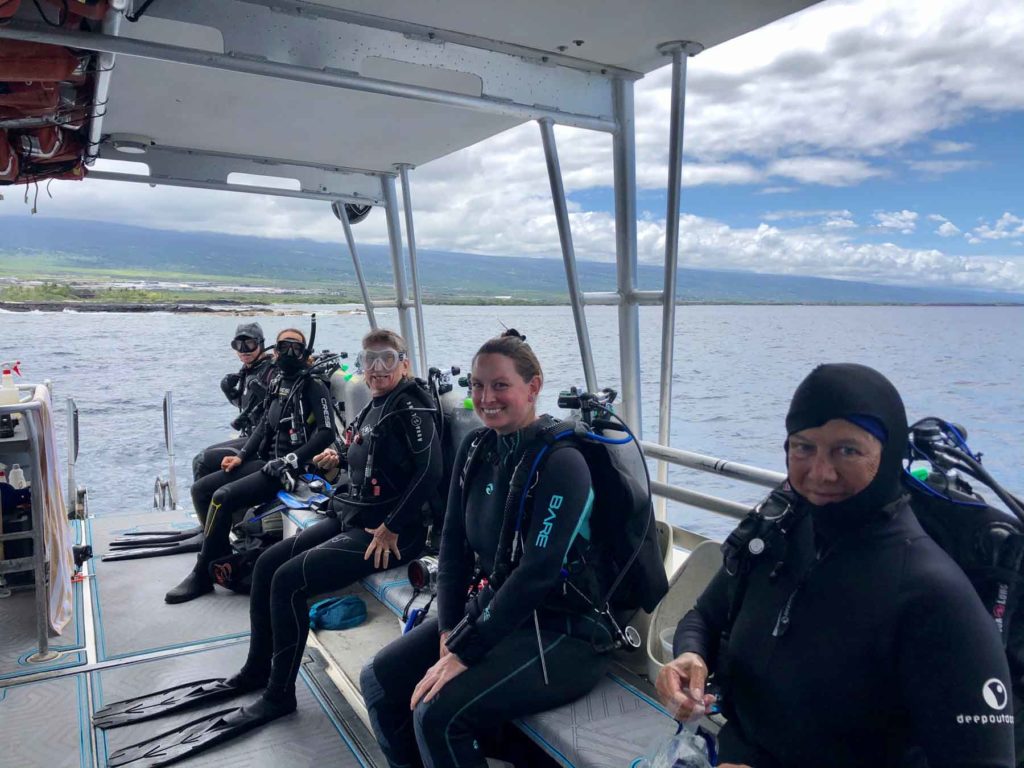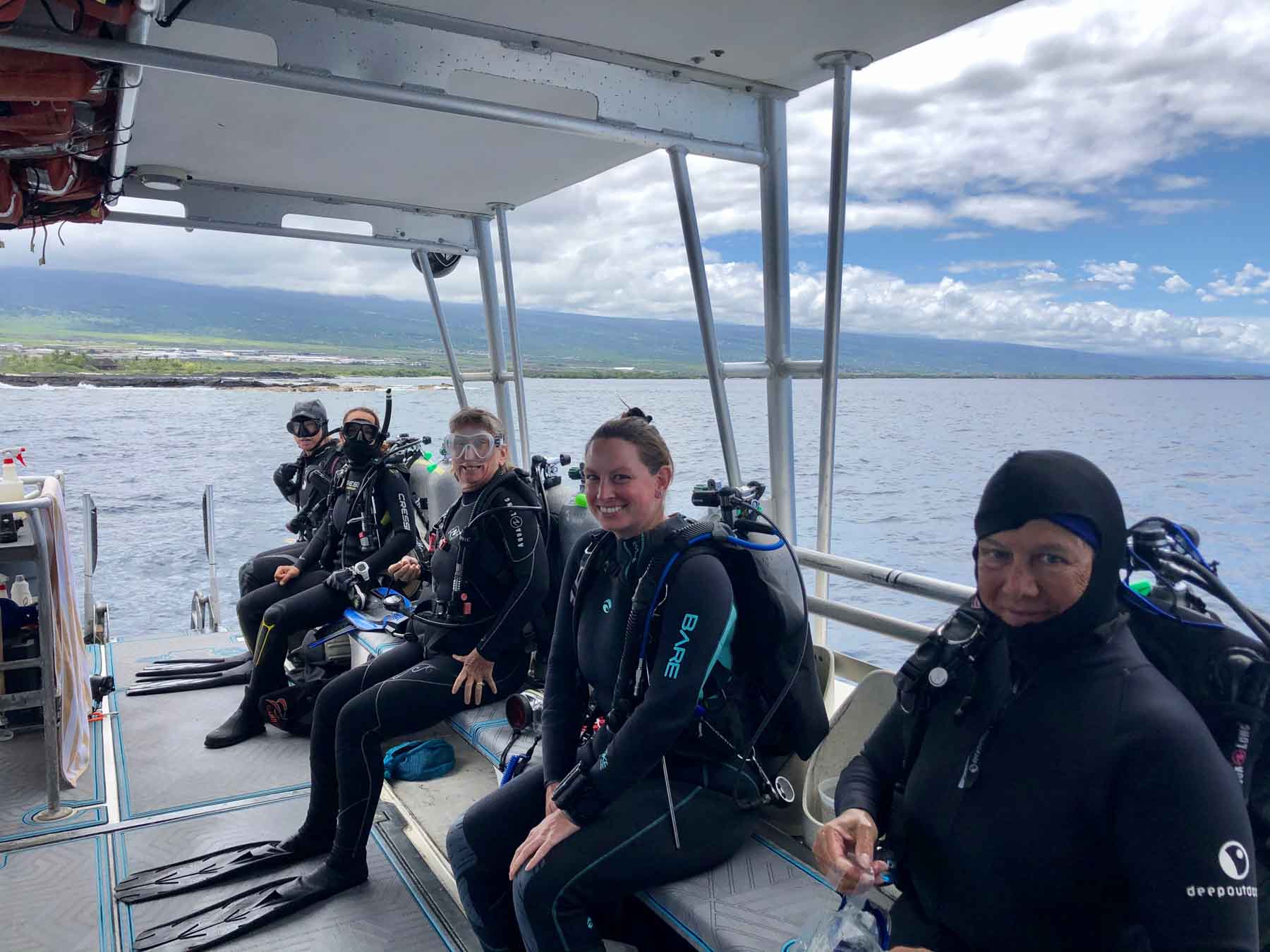 Here at Kona Honu Divers, we know that you are on vacation and we want to make sure you feel like it. We offer valet style diving off our boats. What we mean by this is that we want to do all the work for you so that all you have to do when you dive with us, is sit back, breathe and enjoy the beauty of diving in Kona.
We mean it- we want you to relax while we take care and prepare all your gear for you. From the moment you arrive at our boat slip, we want you to be as relaxed as can be- after all you're on vacation in Hawaii! We bring all the gear that has been sized specifically for you, and we set it all up. We make sure it is all set up before we even leave the harbor. Have your own gear? We are happy to get it all set up for you prior to you boarding!
On the way out, enjoy the beauty of the island from the off coast perspective- sometimes we're even lucky to run into dolphins and whales! When we arrive at our dive site, we split up into groups of no more than six divers per guide, and y'all about the dive site, and logistics of the dive. Once we are ready to go diving, all you have to do is take a seat on the benches at the stern (the back of the boat) and we bring your gear to you. We ensure your full tank is on, and that all clips and straps are secure. At this point all you have to do is a giant strife into the water, where you will meet your guide. At this point we take you for a tour of the dive site- up to a seventy minute dive! We want to make sure you get the most out of your tank and each dive in Kona. In between dives, we offer all your favorite snacks- from chips, to cookies, to nuts to fruit snacks as well as cold water to keep you hydrated.
At the end of the charter we want to continue enjoying your vacation. We marines and wash all the gear, so that you don't have to worry about it. We rinse personal gear too, so that all you have to do is bag it up. If you have multiple charter booked with us, we are happy to keep your gear safely stored at the shop, so it can dry, and so we can get it to all your charters, so you don't have to lug it around!
If you have any further questions about diving in Kona and with Kona Honu Divers, we are always happy to help- give us a call at 808-324-4668. Mahalo and see you soon!