Kealakekua Bay is one of the most visited sites by boat on the Big Island of Hawaii for a good reason. K-bay is home to history, dramatic scenery, and some of the best snorkeling in all of Hawaii. Here we break down why you should visit and when you can visit this magical site.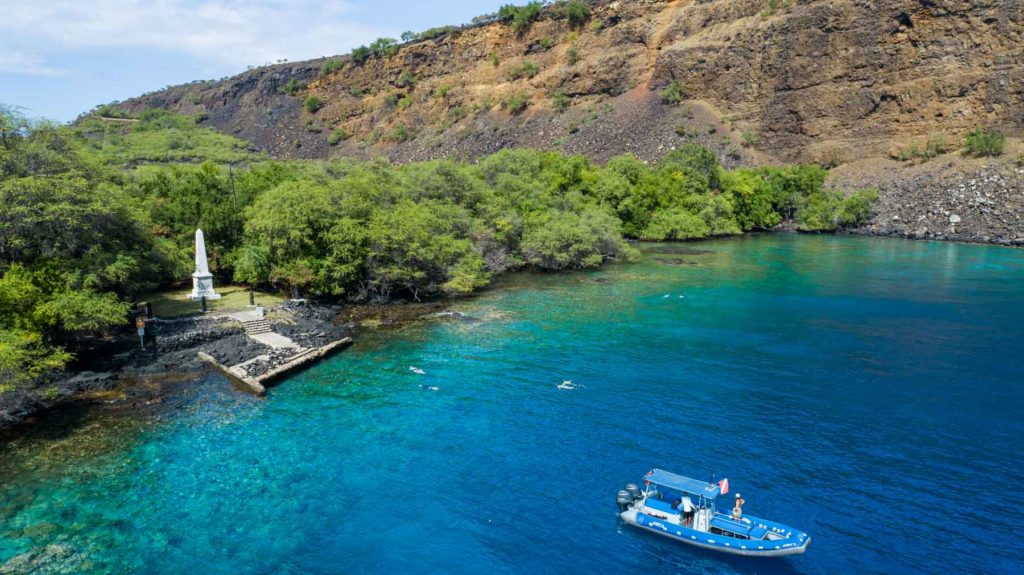 ---
Chapter Guide
---
Why You Should Go on a Kealakekua Bay Tour
The Best Snorkeling in Hawaii
If you're on the hunt for the best snorkeling and an experience you won't forget Kealakekua bay is one of Hawaii's best aquatic destinations. The protection offered by K-bay means the snorkeling on this majestic reef is great almost year-round. The bay is also a marine life conservation district which means it's set aside as a special spot where fishing is prohibited.
Abundant Marine Life
When snorkeling kealakekua Bay you'll notice the marine life here is especially good with loads of colorful fish, eels, octopus, and even the occasional reef shark. The coral is in good condition and the best snorkeling is in relatively shallow water making it easy for anyone to see what's going on in the reef below. 30% of the fish species found here in the bay are endemic to Hawaii meaning they cannot be found anywhere else in the world! Colorful yellow tangs school atop the reef nipping at algae, surgeonfish shool together for protection, Hawaiian cleaner wrasse provide a useful service to others nipping parasites from fishes gills and even inside their mouths, long skinny coronet fish change color while hunting for small prey, eels hide in the coral occasionally darting out to find another hole to occupy, and the shy octopus mimick reef rock invisible to the untrained eye. All are common sightings here.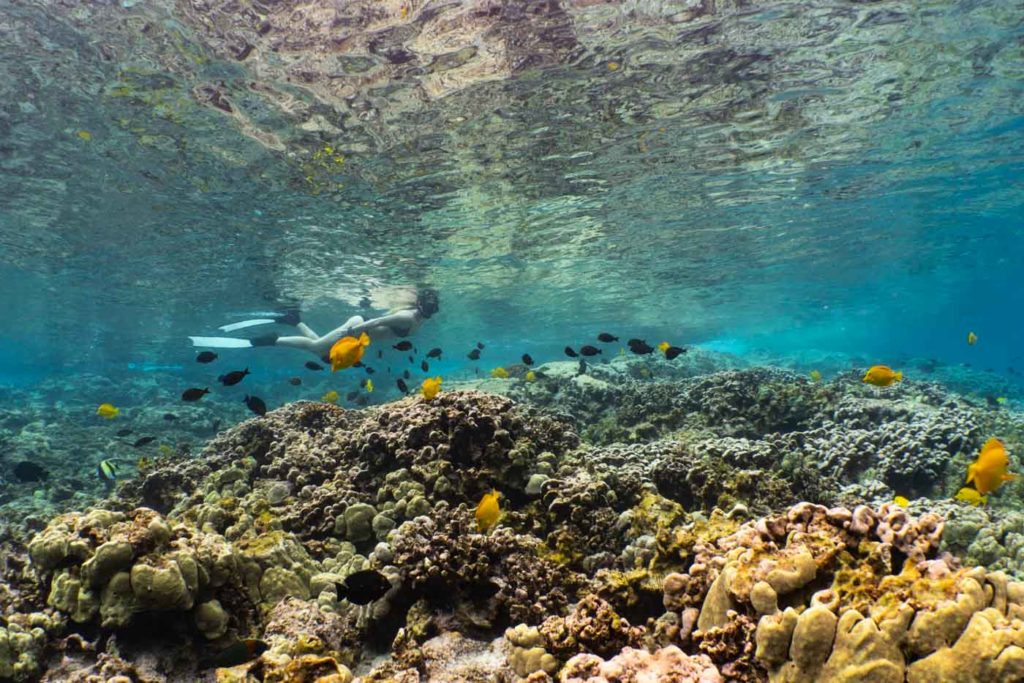 It's also possible to see large marine life along the way with whales, porpoises, and whale sharks, and dolphins being common in Kona waters.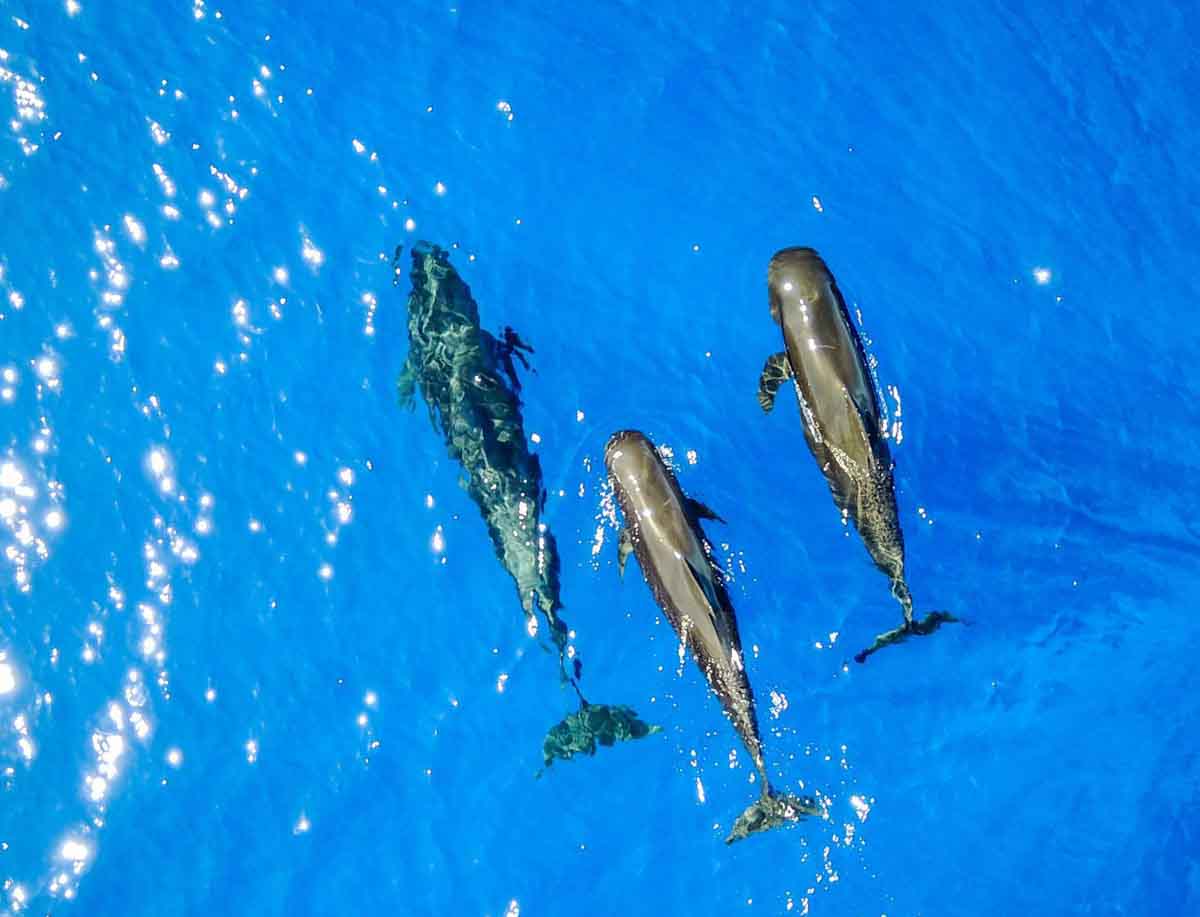 The Historical Significance of Kealakekua Bay
Kealakekua Bay is home to the Captain Cook monument where Captain James Cook first landed in the Hawaiian Islands putting the Island chain on the world map. Cook visited this spot twice and upon return met his demise.
---
The Best Kealakekua Bay Snorkeling Tours
We've chosen the best Kealakekua bay snorkeling tours based on time of day. There are 3 very different experiences throughout the day. Want to see Captain Cook but don't feel like snorkeling? Go on the Sunset Dinner Cruise. Want a personal tour that gives you the best Captain Cook snorkeling tour and underwater experience? Check out Kona Snorkel Trips Captain Cook Snorkeling Tour. Just want to cruise with the whole family and hop in for a snorkel? The Sea Paradise Snorkel & Sail is right up your alley.
The Best Morning Kealakekua Bay Snorkel Tour: Kona Snorkel Trips Captain Cook Snorkeling Tour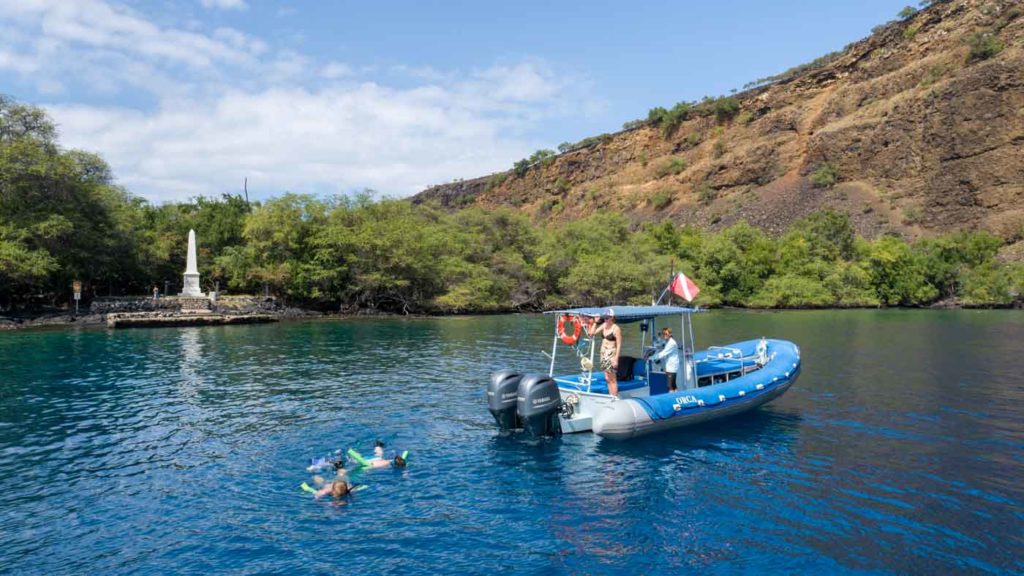 With over 5,000 5-Star google reviews Kona Snorkel Trips is the go to Kona snorkel tour boat on the Big Island having more five star reviews than any other snorkel company in the state of Hawaii. The combination of their friendly staff and smaller group sizes mean they can deliver a better experience for each person aboard their zippy shaded zodiac inflatable.
Details
8:30 – 12:30 or 11:30 – 2:30
Ages 3+
Includes:
The Best Afternoon Kealakekua Bay Snorkel Tour: Sea Paradise Snorkel & Sail
One of Hawaii's best sailing tours, hop aboard this beautiful, spacious sailing catamaran. Cruise in style on the way to this afternoon Captain Cook Monument Snorkeling tour daily in the afternoon. This experience is great for people that easily get seasick or just want to take a tour later in the day.
Details
1:45 pm – 5:00 pm Daily
Suitable for all ages
Includes snacks & drinks, snorkeling gear.
Cocktails available for purchase
The Best Evening Kealakekua Bay Snorkel Tour: Historical Dinner Sunset Cruise
If you're looking to get out on the water later in the day this is the only cruise available that also happens to visit Kealakekua Bay. This isn't a Kealakekua Bay snorkel cruise rather it's a dinner cruise so don't expect to get in the water for this one. Cruise along the coast as the sun sets
Details
3:30 pm – 7:00 pm Daily
Suitable for all ages
Includes: appetizer, dinner, dessert, one complimentary cocktail.
Live Music
Bonus: More of the Big Island's Best Snorkeling Spots
If you're looking for even more great snorkeling opportunities check out this guide on the Big Island's Best Snorkeling Spots for beaches and other local spots nearby that offer good to great snorkeling. If you're in Kona you can check out our Guide to Kona Snorkeling.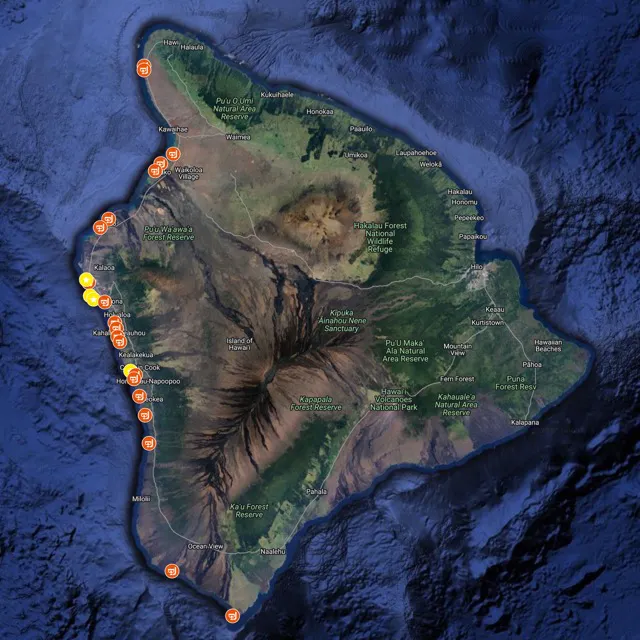 ---
Frequently Asked Questions
Is Kealakekua Bay better to snorkel in the morning or afternoon?
In the morning Kealakekua Bay will typically have the calmest waters before the wind picks up. The wind can create surface chop which makes the surface less comfortable to lay on while snorkeling.
Where is the best place to snorkel in Captain Cook?
The northwest of Kealakekua Bay where the sea cliffs meet the ocean has the best reefs and is home to the best snorkeling in Hawaii.
How do you snorkel at Captain Cook Monument?
Hike, Kayak, or boat ride are 3 different ways to get to the captain cook monument. The hike is steep and hot so bring plenty of water. The kayak tour requires you book ahead with a authorized tour company. The easiest and most convenient way is to visit by boat with Kona Snorkel Trips and they will provide snacks, drinks, snorkel gear, and flotation assistance as well as an experienced guide with a lifeguard certification.
How deep is Kealakekua Bay snorkeling?
Near the Captain Cook Monument where snorkeling is best the depth varies between 3 feet and 15 feet. The rest of the bay can get quite deep but is not known for it's snorkeling.