Spearfishing is a growing sport. Everyday new divers become interested in spear fishing Kona waters. We see it in our dive shop Kona Honu Divers. Kona Honu Divers has been carrying high-quality dive and freediving gear since 2015. It was not until more recently we have decided to go more seriously into spearfishing gear. This is because of the demand for spearfishing equipment. Much of the same gear is used in freediving and spearfishing. Both sports require a wetsuit, fins, weight belt and mask. Kona Freedivers has been carrying high-quality freediving gear since 2016.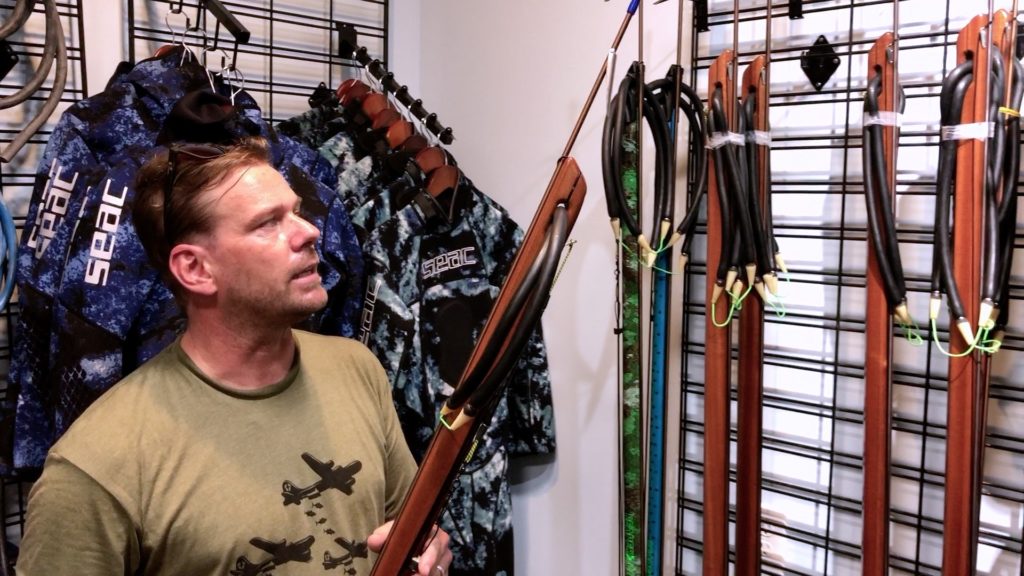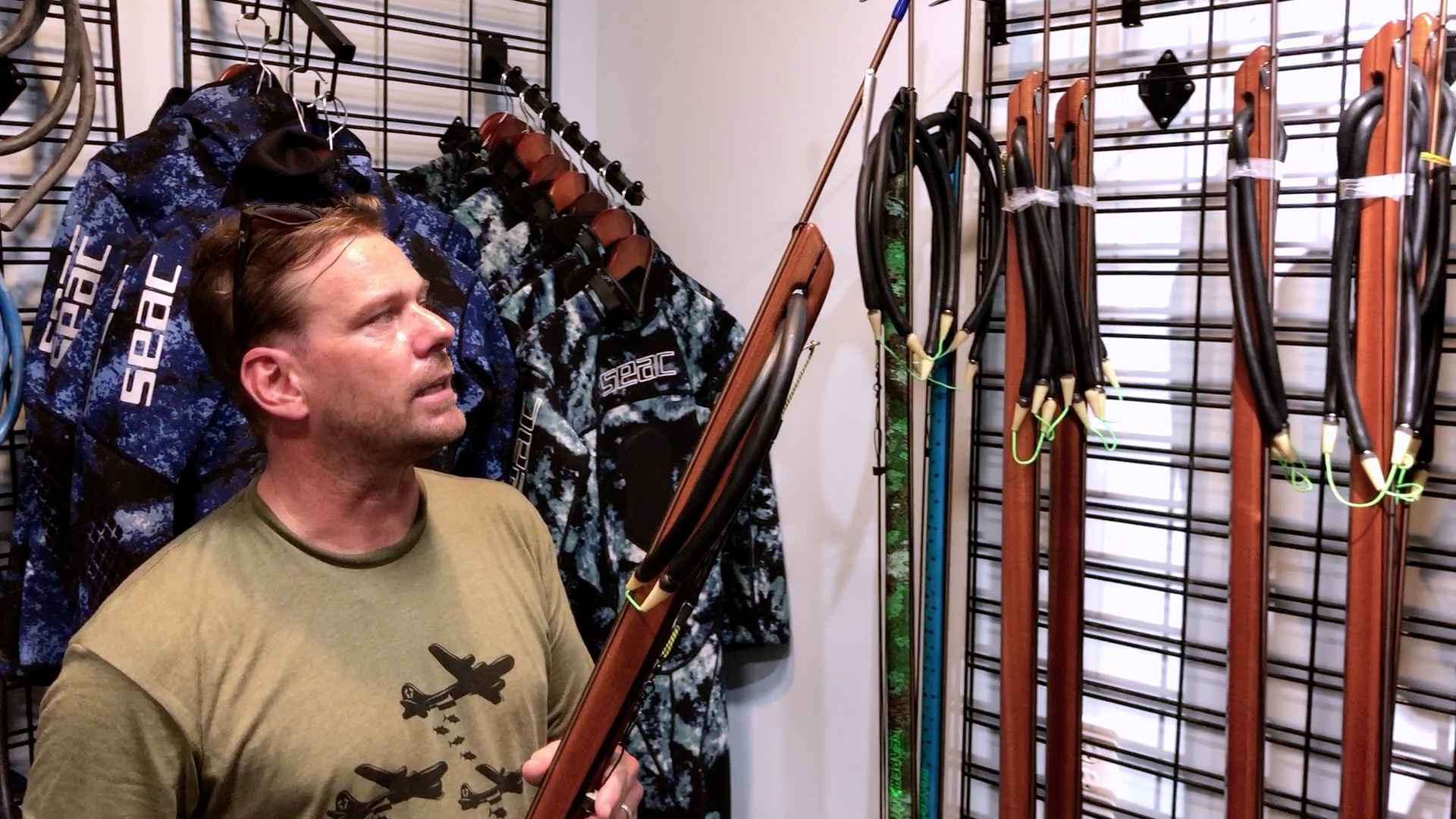 Have you been spearfishing a while? Other stores carry spearfishing gear and freediving gear, but few have the quality and selection available at our shop. This is because we are constantly striving to find the best available spearfishing gear available. With such a wide variety available worldwide we have decided to focus on the few brands that can deliver quality at reasonable prices.
Kona Freedivers offers the full range of spearfishing services. We maintain guns, tie rubbers, rig lines, straighten shafts, mount reels and much much more. Our experienced technicians have the skills and ability to get your gear up and running smoothly and without fuss. If you are happy with your setup but just want to make an adjustment we can do that! Let us know what you'd like to change and we can help figure out the options that are best for your situation.
Spear fishing Kona has it's benefits. Clear, calm, water. An abundance of marine life and beautiful reefs all along the coast make for an ideal location to dive for your food. Our offshore fishing can be even better if you get lucky. Many divers will come in looking for their first speargun and they often want a set-up that will work both for the reef and the offshore environment. This can be tricky because they are different scenarios and ideally you would have a different setup for either.
On the reef its important to have the ability to bring your gun to bear on the fish as they can swim sideways at close range. This makes maneuverability the priority on the reef. You can also miss the fish and hit the reef with your spear so it's important to have the correct amount of power. Reef is all about concealing yourself and contact with the reef. Oftentimes the fish are not very large and yet they can still be difficult to poke.
In the pelagic offshore environment the priorities are different. The fish can be much larger and even bigger than you. There are no rocks to hit and the fight can be tremendous. You will often wish for power over maneuverability in your setup. You will also want a way to wrangle the fish without having to worry about loosing your gun. This means you will want an entirely different setup for the offshore versus the reef.
Our spear fishing Kona shop has many of the accessories needed to convert your gear into the correct setup for your intended use. We carry a variety of floats, lines, clips, shafts, conversion kits and more to modify your spearfishing gear so you can be more successful in the water.
Since we are Freedivers first it's in our blood to have strong feelings about diving and the proper gear for freediving and spearfishing. This means we will be able to help you get the right fins setup that suits your needs. We carry plastic, fiberglass, and carbon fiber blades in a variety of sizes, stiffness, and colors. This means we can help you select the right combination for the the foot pockets you like. Speaking of foot pockets, it's important when spear fishing Kona to have comfortable foot pockets. Because of our warm waters it's possible to be out in the water for many hours. With comfortable foot pockets you won't have to call the dive early from foot pain or blisters. We carry a large variety of pockets with the hope that one or 2 pairs will fit you well. We then take the freediving blades you have chosen and put them into the foot pockets so you have your own custom setup that is meant for only you.
To booty or not to booty? This is the question. Many divers come into the shop to try on fins and forget to bring their booties with them. It's important to try on foot pockets with the booty you plan to use. This is because the foot pocket may fit well in the shop but then as soon as you add the booty it can become too tight or difficult to put on. We prefer to dive without booties but sometimes you are thankful you had them when you're forced to get in or out in a spot where the lava rocks are rough and unforgiving.
When it comes to masks it's important to have one that fits you well. This is the biggest most important factor when selecting a mask. We carry a large selection of masks in a variety of colors designed to fit your face and offer a range of color options to suit your style and look. There's no substitute for trying a mask on before purchasing it. Imagine being underwater trying to shoot a fish and your mask is leaking. This is not okay!
We have started a YouTube channel covering all of the gear we are constantly bringing into to the shop. The point is to show you what's available and highlight key features of each product. We also provide how-to's and even a few entertaining stories about the experiences we've had out spear fishing Kona. Go ahead and check it out. you find something there to help you along on your spear fishing journey.
Stop by the shop and talk story with us. We love to hear about your spear fishing Kona experiences and it's always fun to meet new divers. If you're not familial with how to find us give us a call! (808) 324-4668