While the Kona Aggressor dive boat is no longer around, you can easily put together a similar experience with the top-rated dive operation in the Pacific.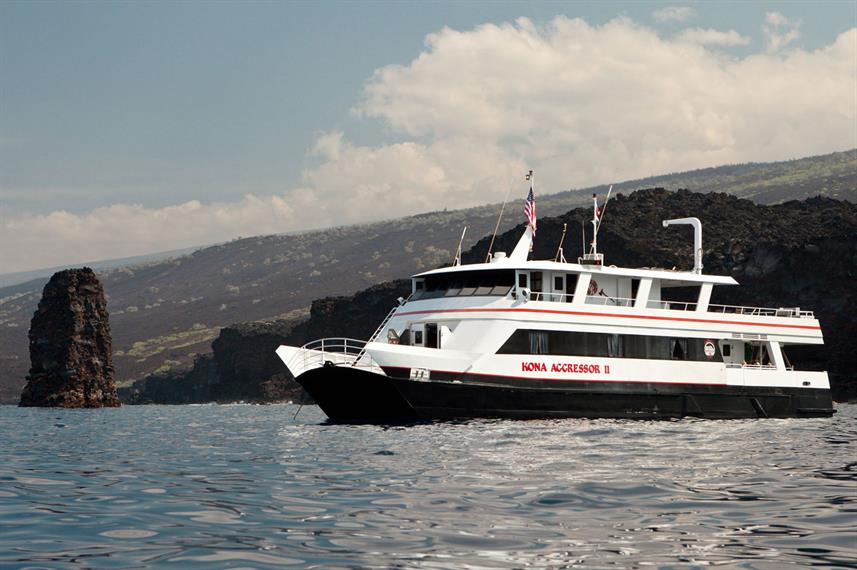 The Kona Aggressor liveaboard was an 80 foot catamaran liveaboard that accomodated 14 divers. They used to take divers on week-long trips down the Kona coast. Because of the length of the trip they were able to visit sites far to the south that are untouched by most divers.
Options for Serious Divers
While there is no longer a liveaboard dive operation in Hawaii, there are other options for serious divers who want to see the best diving Hawaii has to offer. Kona Honu Divers is rated best in the Pacific by Scuba Diving Magazine readers and offers trips that range far and cater to more advanced divers. By putting together a dive package you can join us on our 2-tank AM dives, premium advanced long-range dives, blackwater, and manta ray night dives. If you choose to do 10 of more charters you will receive 20% off all of your diving too!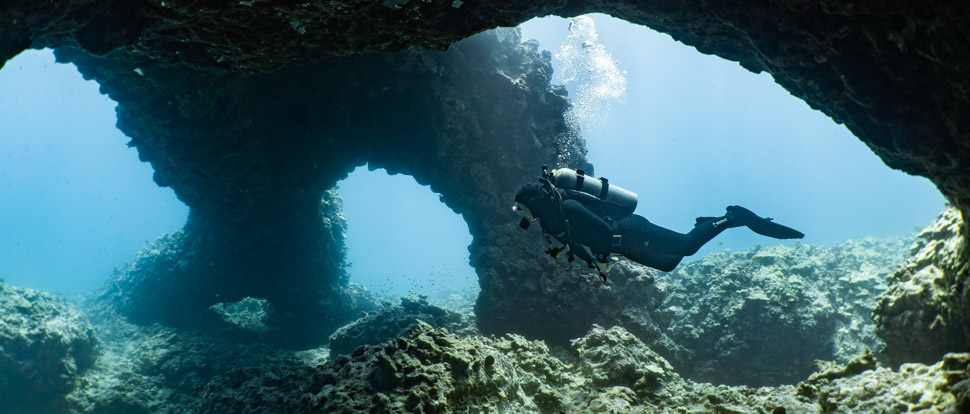 Kona Honu Divers focuses on quality having Hawaii's best boats, crew, and gear. Our #1 value is safety and our #2 is fun. We strive to deliver the best experience available in the Hwaiian islands. There's a reason the Kona Aggressor was the only liveaboard in Hawaii. Kona has the best diving in Hawaii.
What happened to Kona Aggressor?
When the COVID pandemic hit the boat went to Oahu for dry dock. During it's inspection it was determined it would need major repairs to the hull. The expense of the repairs was so great the owner decided not to proceed. The operation shut down in 2020.
Are there Liveaboards in Hawaii?
No liveaboards exist in Hawaii at present. The Kona Aggressor was decommissioned in 2020 and since then, no other liveaboards exist. It is possible to dive many of the same sites however by booking the premum advanced long-range dive trip with Kona Honu Divers.