The Big Island of Hawaii has a lot of coastline. Some of it is protected from specific types of fishing. This guide will help you find the spots that are ok for spearfishing Big Island and those that are not. Fortunately for spearfishermen there is more coastline where it is allowed than not. When spearfishing Hawaii it's not always obvious where you can and can't go based on popularity or location. This guide is a summary of this map published by the Department of Land and natural Resources a Hawai'i state agency that sets rules and regulations.
If you're looking for which fish to hunt check out our Guide to Fish Selection
Places where Spearfishing is Prohibited on The Big Island:
Lapakahi State Park
Ka'upulehu (4 Seasons/Kukio)
Old Airport
Kailua Bay
Keahou Bay
Kealakekua Bay (Captain Cook)
Hilo Bay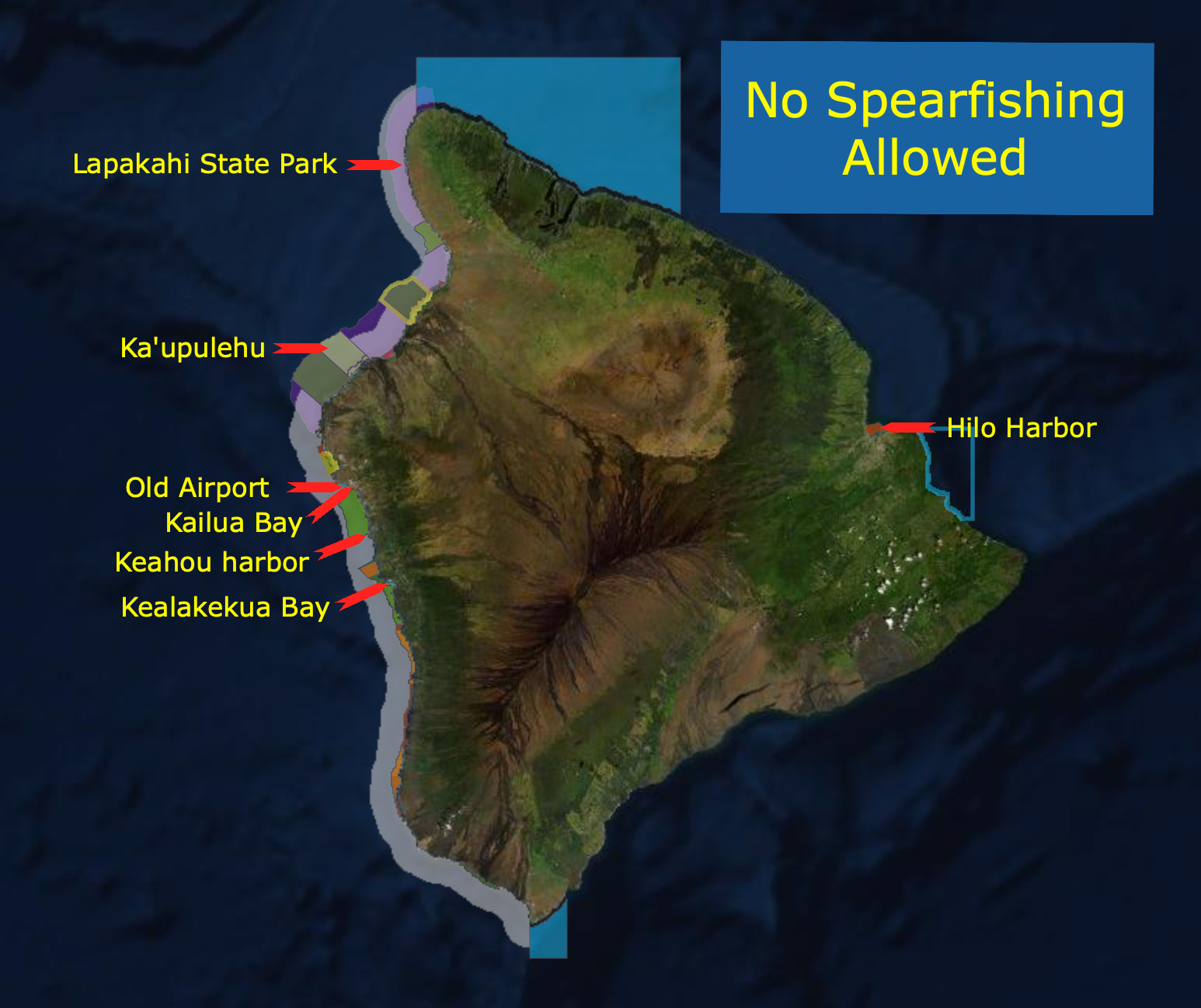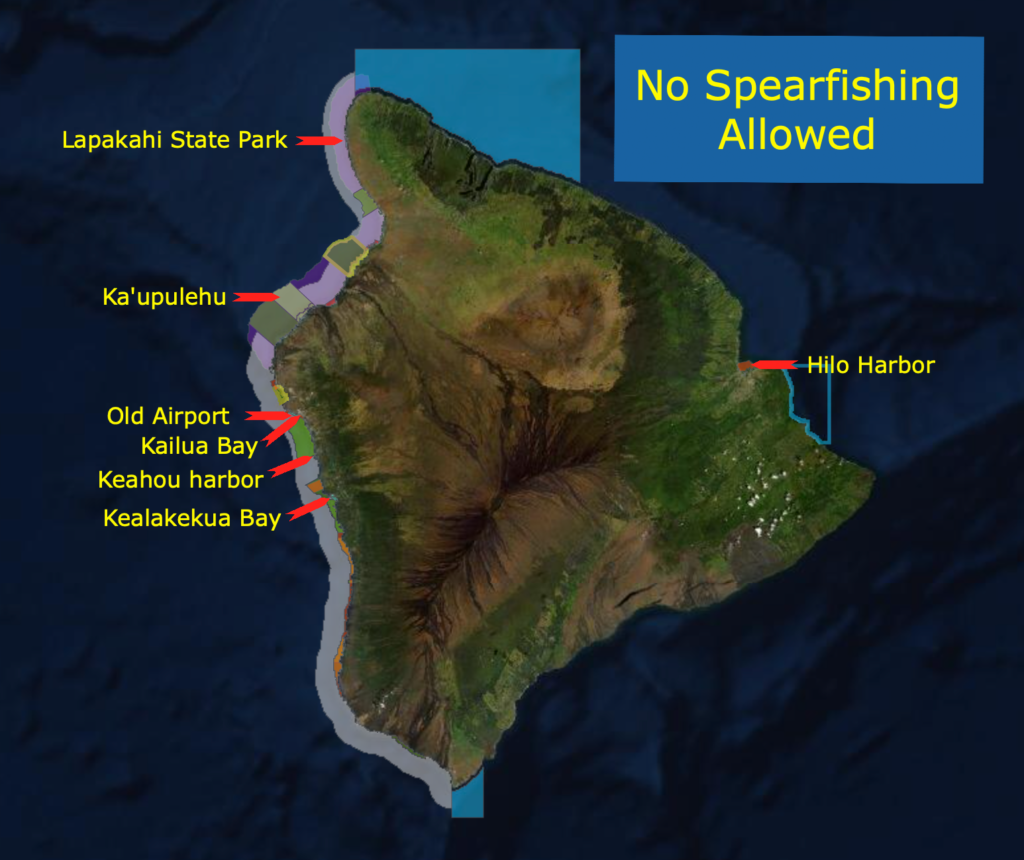 Lapakahi State Park
There are 2 Zones for this state park located up north on the Hamakua coast. This is the northern most site where Big Island spearfishing is prohibited.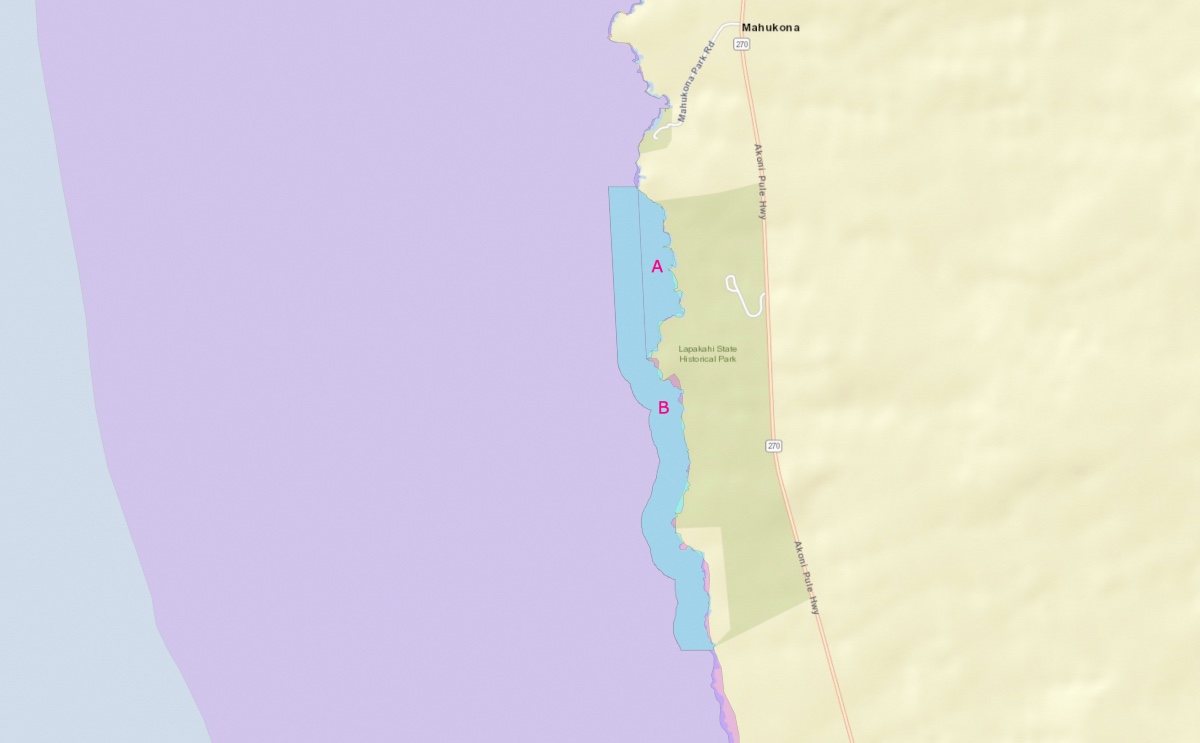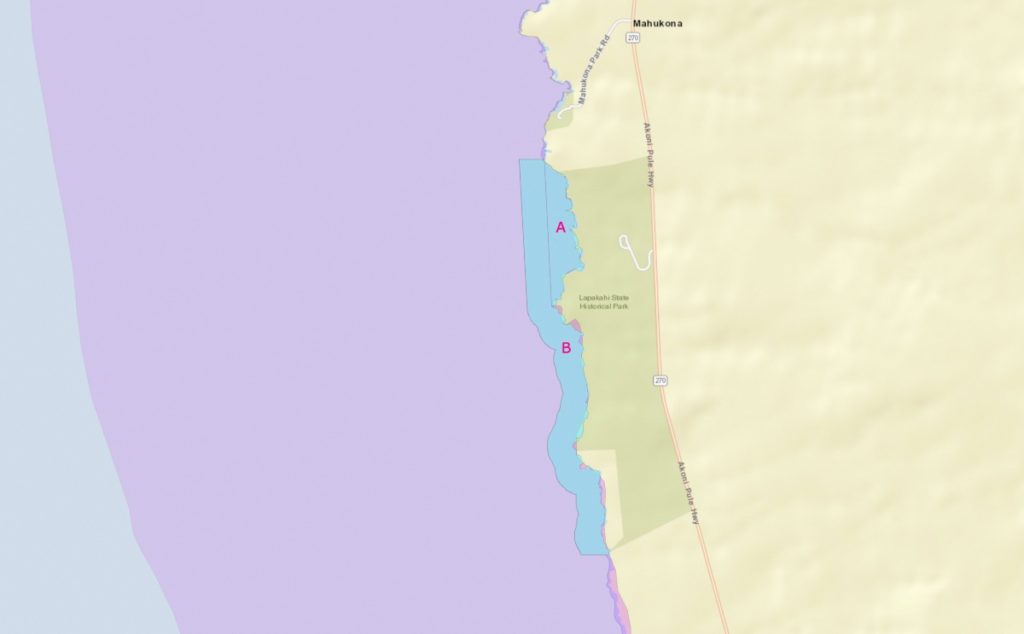 Zone A: No Spearfishing
Zone B: No Spearfishing
Ka'upulehu (4 Seasons/Kukio)
This rest area was established to allow the fish in the area to replenish. It is commonly known as Kukio to the south and to the north 4 Seasons resort area.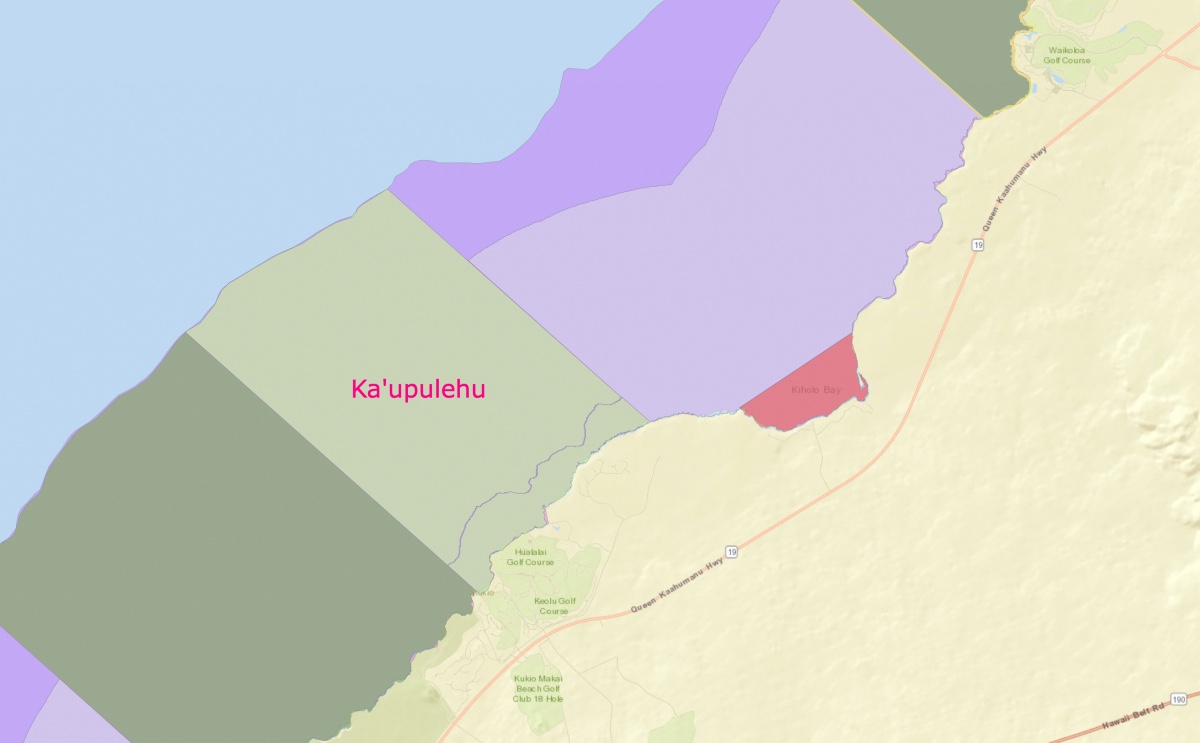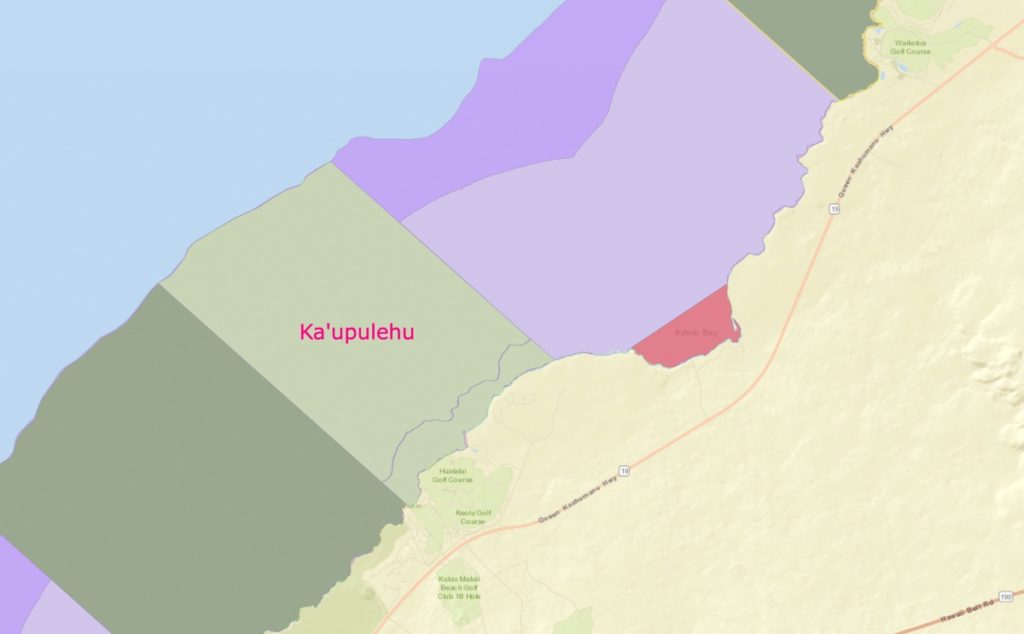 When it comes to Kona spearfishing the following 3 sites do not allow spearfishing in the Kailua-Kona area.
Old Kona Airport
While it may be a good place to snorkel, dive, and Freedive, Old A's as the locals call it is mostly barred from spearfishing.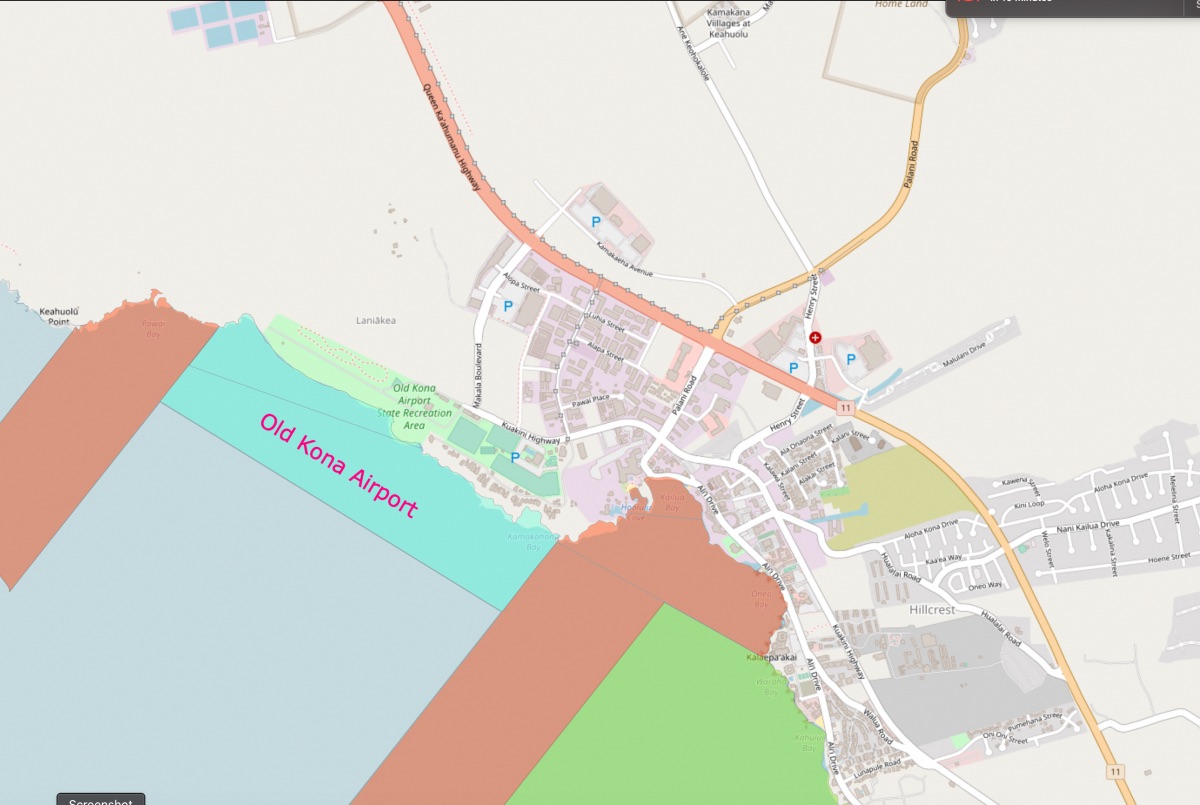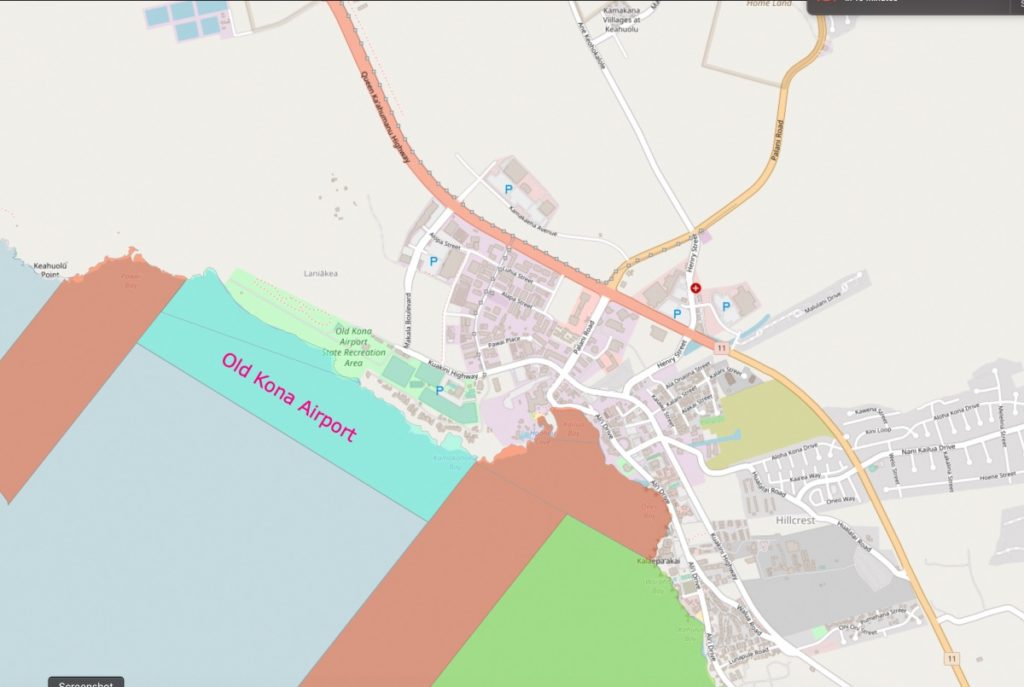 Kailua Bay
Located in downtown Kailua-Kona this bay is home to many boats, cruise ships, hotels, and tourism traffic. There are often schools of Akule that linger in the shallows. it's permitted to spearfish in zone B only.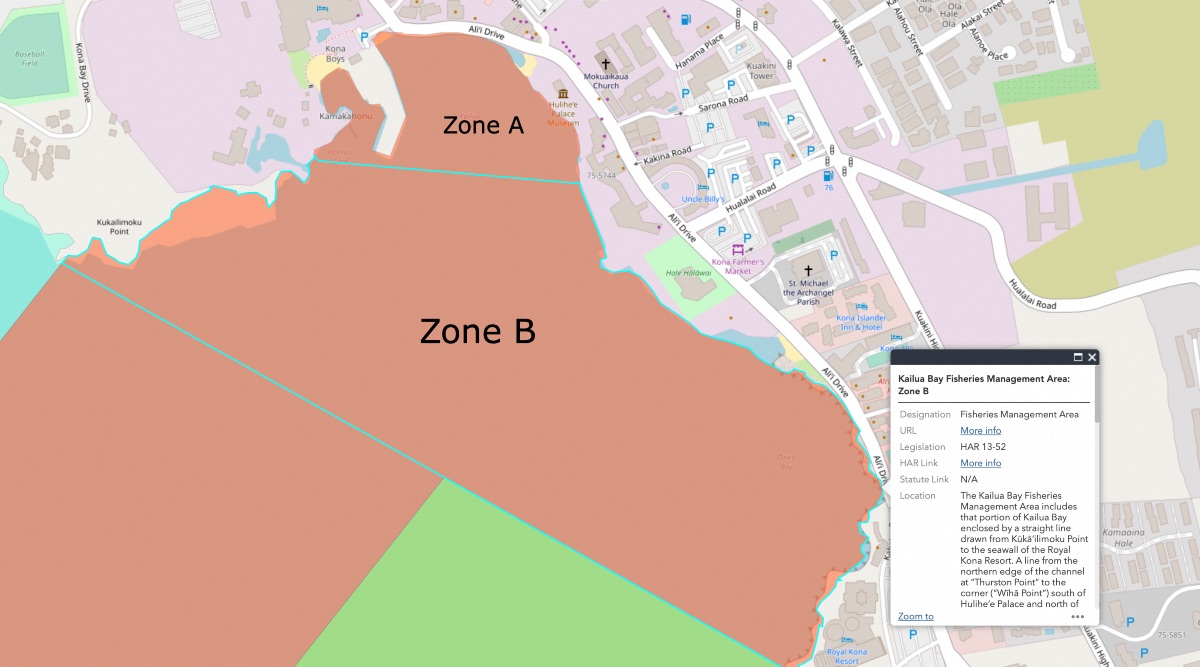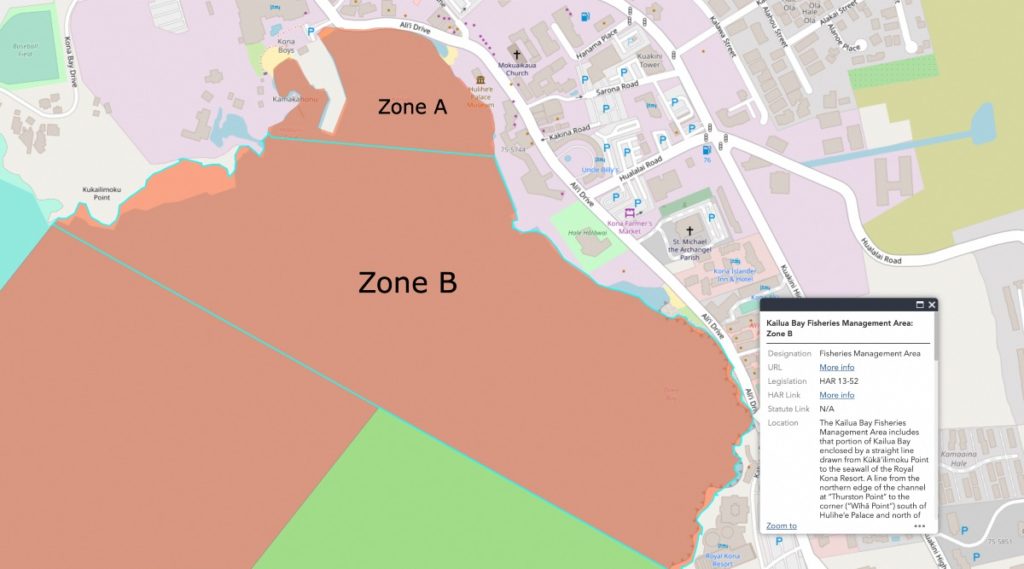 Keahou Harbor
There is no spearfishing allowed in this boat harbor or to the adjacent southern coast along the Sheraton Hotel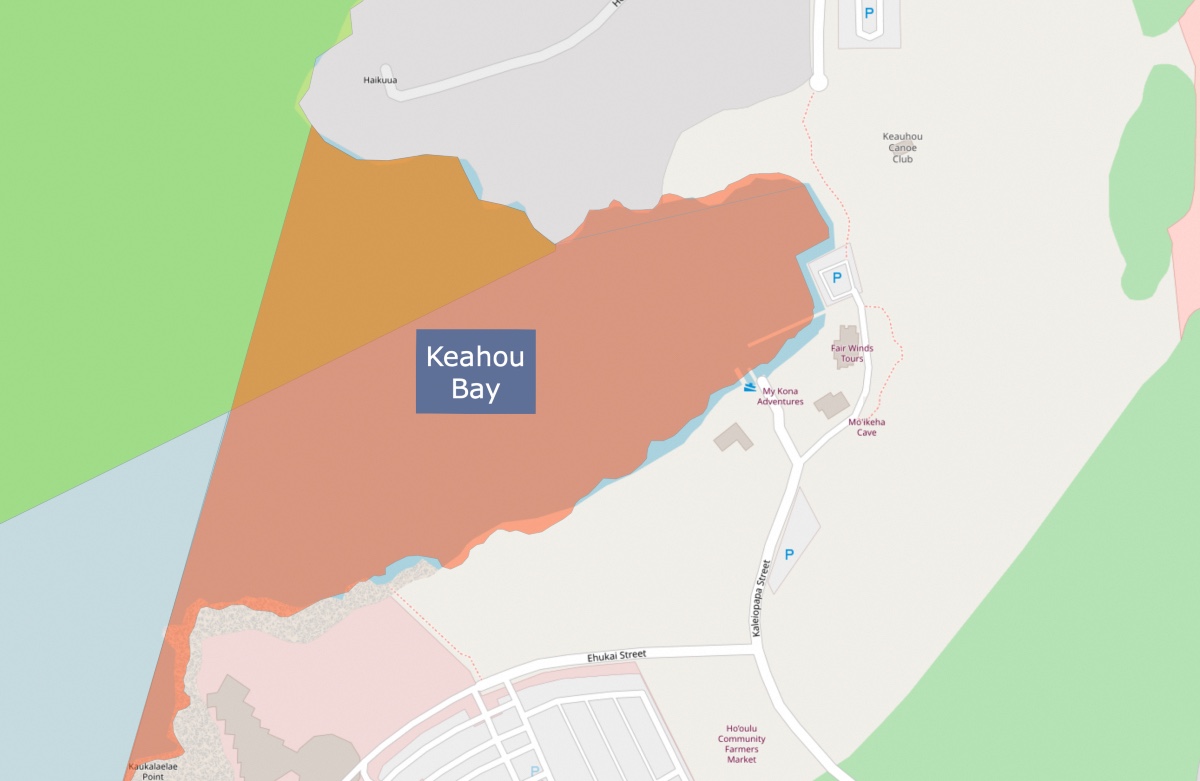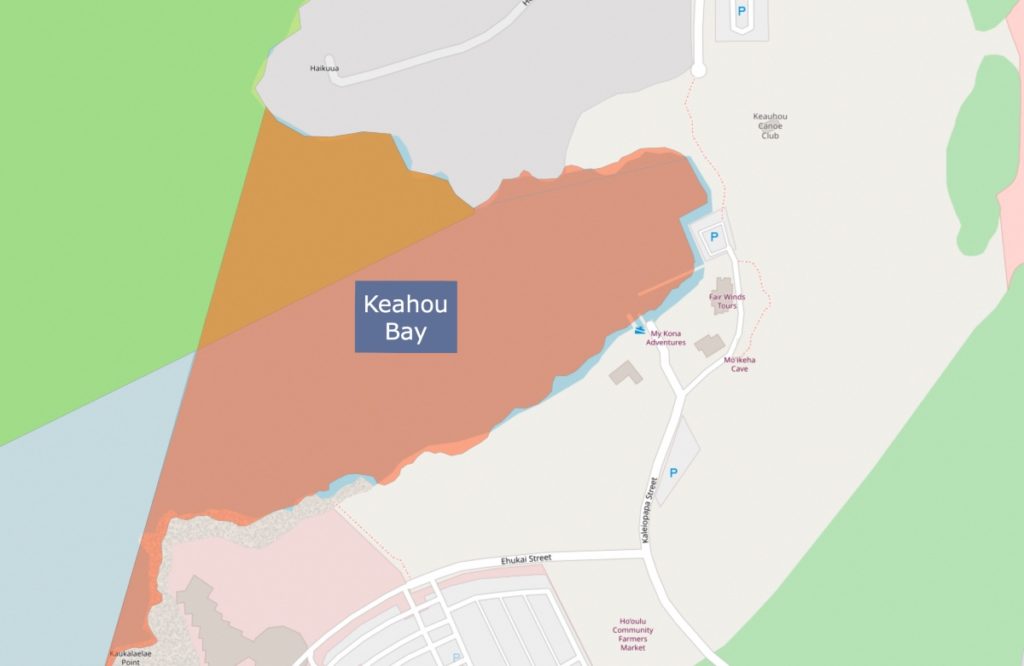 Kealakekua Bay (Captain Cook)
This recently established marine life conservation district is a tourism hotspot that is now highly regulated. It is the only site south of Kona where spearfishing is prohibited.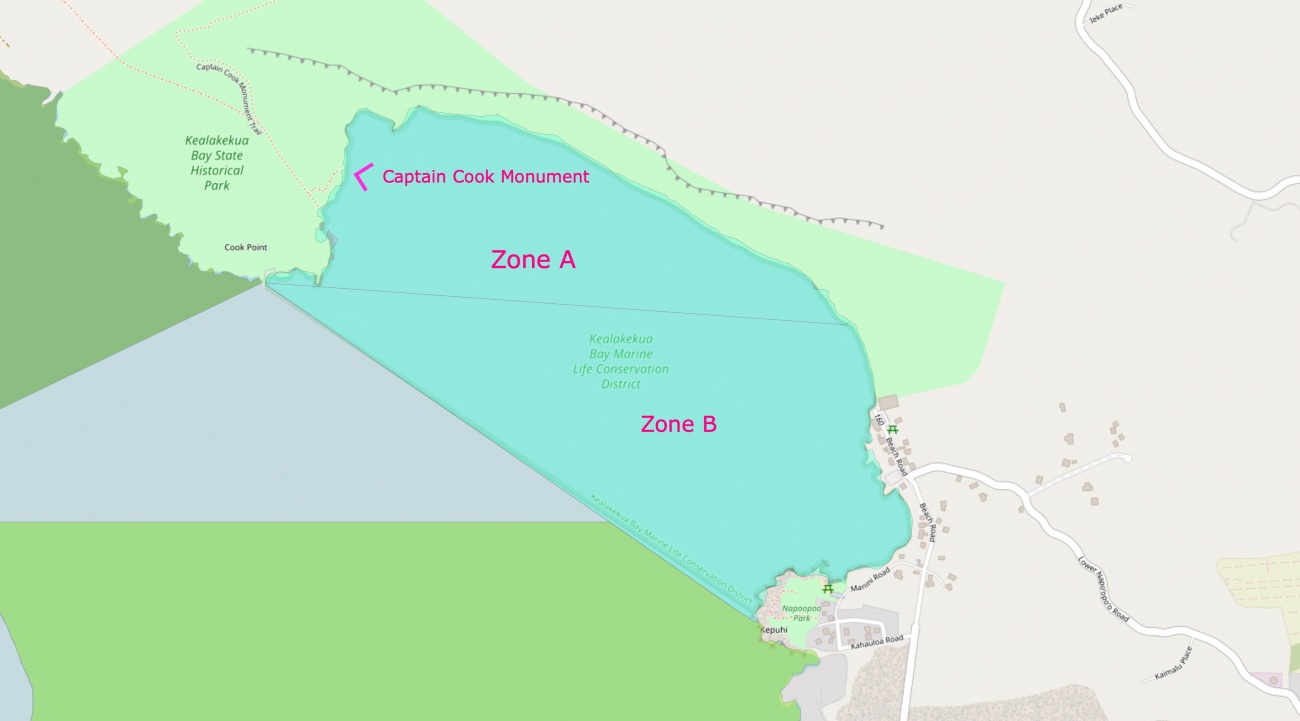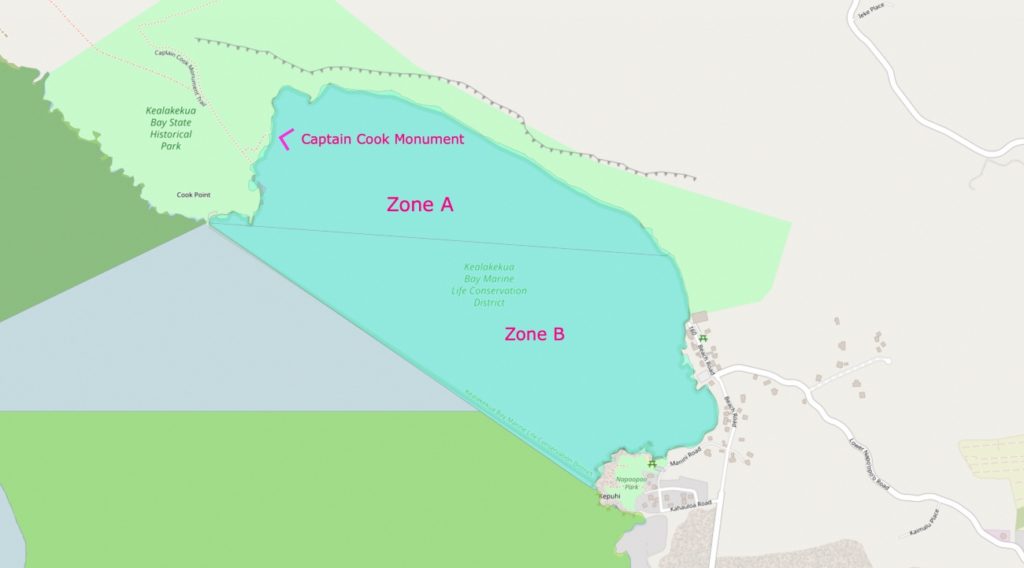 Zone A: No Spearfishing allowed
Zone B: No Spearfishing allowed
Hilo Bay
On the east side of the Big island the diving is a bit rougher. One place were the waters are calmer however does not permit spearfishing. There is no spearfishing allowed in downtown Hilo harbor area.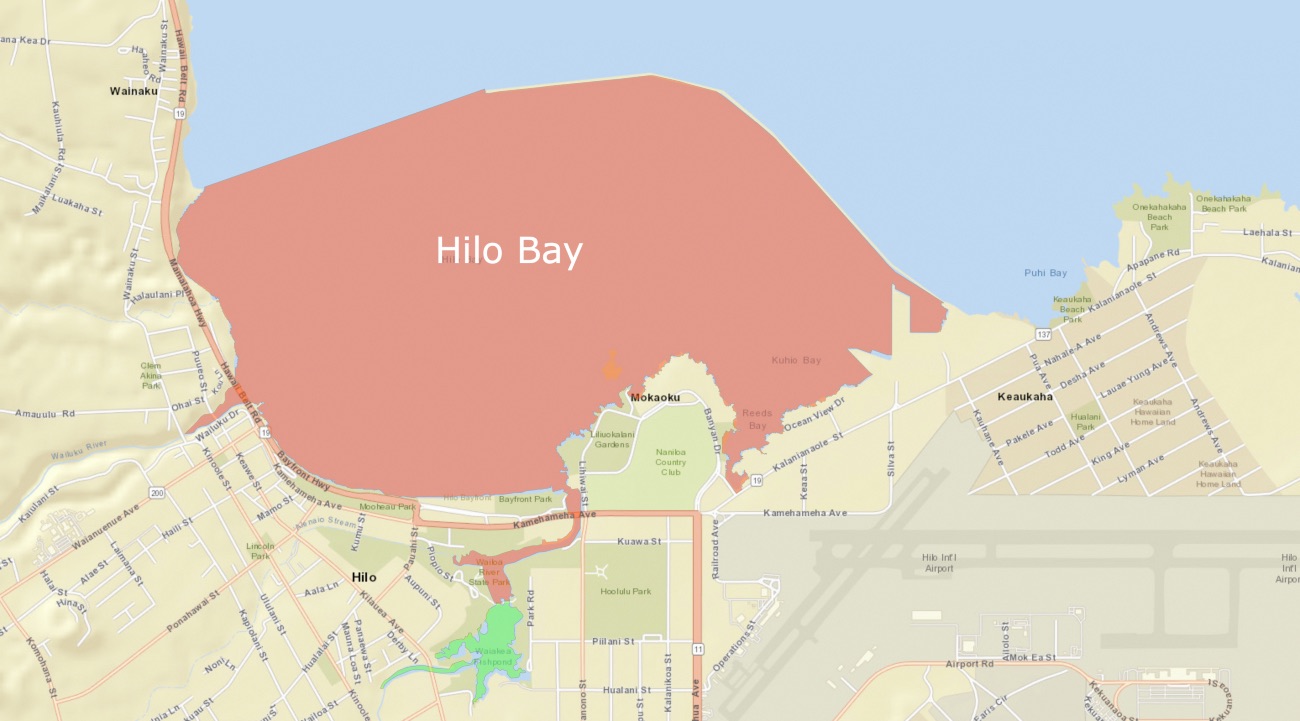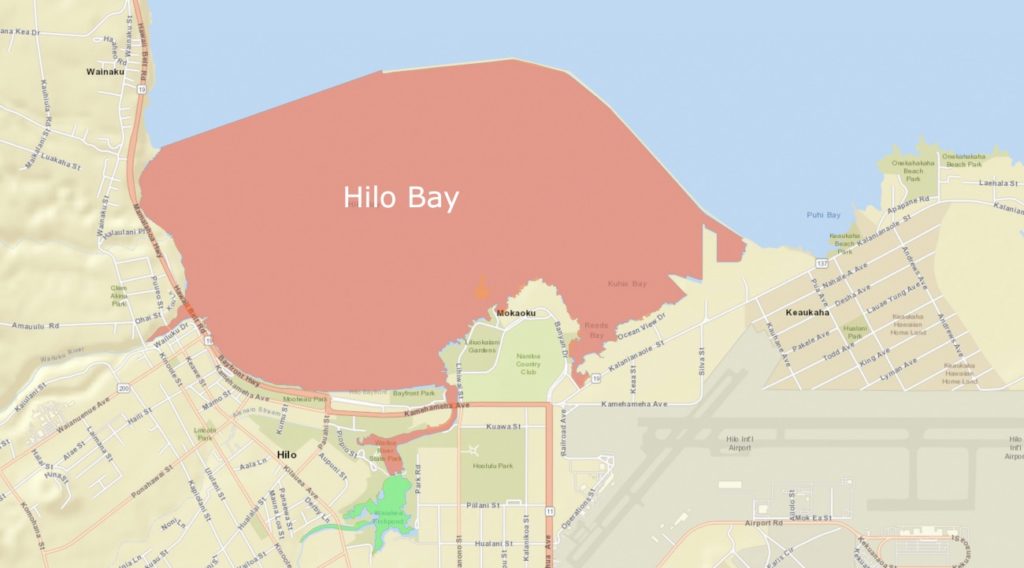 Where can I spearfish in Kona or on the Big Island?
Everywhere there isn't a prohibited area is fair game. That means most of the Big Island's 265 mile coastline is open year-around to hunting fish with a speargun or polespear.
Is Spearfishing on Scuba Legal in Hawaii?
On the Big Island of Hawaii's western side spearfishing is not permitted while wearing scuba.
Kona Freedivers and Kona Honu Divers is dedicated to creating a comprehensive Hawaii spearfishing guide to make your spearfishing journey less complicated. If you want to learn more about Kona spearfishing or Hawaii spearfishing check out our blog on Kona Freedivers or better yet check out our Kona Freedivers Reviews YouTube channel which is full of how-to's and reviews.
Big Island spearfishing involves a lot of exploration. This is because our coastline is so extensive and much of it can only be accessed by 4 wheel drive or by boat. When it comes to spearfishing Hawaii the island of Hawaii has some of the best spearfishing available. This is because of our beautiful sunny coastline. The calmness and clarity of the water makes diving an absolute dream. Our coast is studded with coral drawing fish and larger critters into the shallows.