Pictures of Kona Dive Shops | Kona Honu Divers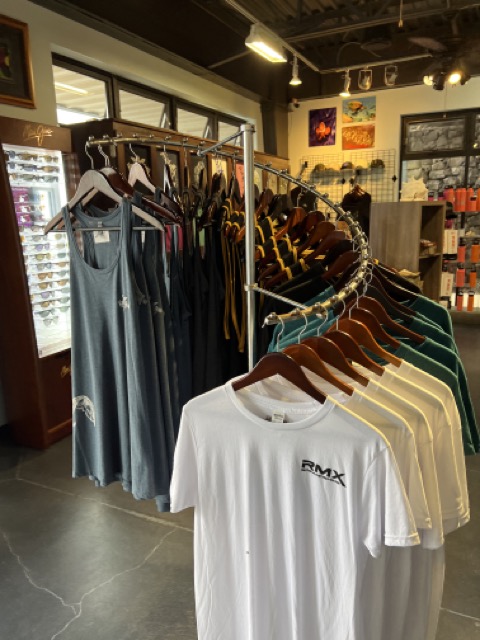 There are Many Kona Dive Shops in Kona but Only One Kona Honu Divers
There are many dive shops Kona has. Kona Honu Divers is a full service dive shop in Kona offering, gear, repairs, classes and dive tours from our beautiful boats. If you're looking for a friendly fun atmosphere in a dive shop Kona Honu Divers has it.
Kona diving is some of Hawaii's best diving. Kona Honu Divers is the top rated and reviewed dive operation in all of Hawaii. We are proud to offer the best selection of high quality scuba gear, freedive gear, and spearfishing equipment on the Big Island. We also have Hawaii's best dive boat operation. Diver who know love scuba diving hawaii with us. In addition to gear and charters we also offer repair services and courses in freediving and scuba diving.
If you're looking for a great piece of scuba gear or freediving equipment look no further. Kona Honu Divers probably has it. We also have unique solutions to your many freediving and scuba diving related problems.
Sometimes it's the Little Things
You know when you're about to get in the water and then you realized you forgot to get the knick knack that makes your whole setup work smoothly? We know! That's why Kona Honu Divers carries all of the accessories you will need to have a successful dive day. From neoprene wetsuit repair glue to save-a-dive kits we have it all!
Save-a-Dive Kit List
Extra Mask Strap
Extra Fin Strap
Snorkel Keeper
Extra BCD weight pocket
Extra Mask
O-ring kit
Scuba tools
Fast dry Wetsuit Repair Glue
Computer Battery and tool
Zipper Lube
Looking to attach your new camera to your bcd or do you just need a new strap for your dive light? We have that! That's right, we do our best to try and carry all of the accessories and knick knacks. Among the dive shops Kona has, we try hard to carry all of the little things divers need to scuba dive the Big Island.
Come visit us. We are the dive shops Kona residents favor for all of their freediving, spearfishing, and scuba diving needs. Just look at all of our google reviews from locals who have visited us over the years.
Big Island Shore Diving Gear
If you're on the hunt for reasonable yet high quality shore diving gear check out our shore diving rentals page. We also have a shore diving page showing you the best places to shore dive on the Big Island. We're a one stop shop for scuba rentals, repairs, gear and trips!
Scuba Dive Gear Repair in Kona – Full Service Repair Center
Are you looking for Kona scuba dive gear repair services? Kona Honu Divers is the only dive shop Kona that offers a free bench test for your scuba equipment. We can take a look at your gear to make sure it is working smoothly. Many of Kona's local residents prefer our quick and friendly service department.
Not sure if your scuba gear needs work? By taking advantage of our free bench test you can be sure your gear is ready to rock without costing you a dime! If you do need scuba repair near me Kona Honu Divers is happy to ensure your scuba gear is in working order in a timely manner. We are able to service most major regulator brands. Our experienced technician knows what your scuba equipment needs to get back into working order.
Here are a few things we are able to service:
Regulators
Bcd's
Computers (with pressure testing)
Freediving Fins
Tanks
Transmitters
Hoses
Pressure Gauges
Visit our Kona scuba dive gear repair page to learn more about pricing and turnaround times. We are Kona residents favorite dive shops Kona for dive gear repair services.
Freediving & Spearfishing Gear
Kona Honu Divers is also home to Kona Freedivers. We carry a full line of freediving and spearfishing equipment including spearguns, carbon fiber freediving fins and competition equipement for line diving. We also have custom freediving suits and spearfishing suits. Of all of the dive shops Kona has Kona Freedivers is THE go to place for anything spearfishing or freediving gear related.
Kona Freedivers also offers full service and repair of spearguns and freediving fins. We can take your old carbon fiber freediving fins and put some new foot pockets on them. With over 9 different foot pocket styles we have plenty to choose from. Our expert fin installers will get your gear dialed so you can get back out in the water with comfortable freediving fins. If you have a speargun or are looking for a speargun Kona Freedivers is a full-fledged spearfishing shop. We carry many different brands of spearfishing gear. We offer full speargun repair services and can handle most brands. We will sharpen your shaft free of charge. Need to adjust your rubber or have custom length rubbers made? No Problem! We love to help you get your spear fishing Kona setup Dailed in.
Freediving Fins
Kona Freedivers offers a wide selection of freediving fins. Many dive shops Kona have a small selection of freediving fins available. Kona Freedivers carries a wide variety of freediving fin options. These include plastic full-foot long blade fins like the Cressi Gara series. We also offer an a la carte service where you select your foot pockets that fit you best and we mate them to the blade of your choosing. We carry fiberglass and carbon fiber freediving blades.
Women's Freediving Wetsuits
Kona Freedivers specializes in fitting women with the perfect look and fit in a freediving suit. There are many womens freediving wetsuits on the market, but finding the right fit can be a huge challenge for mist women.
Spearfishing Brands We Carry
Salvimar
JBL
Spearpro
Meandros
Pathos
Evolve
Argos
Aussie Reels
C4
Leaderfins
Alchemy
Octopus
Seasports
Gull/AQA
Cressi
Seac
When it comes to spearfishing Kona, Kona Honu Divers has the service, selection, and advice necessary to get you hunting with ease. Have you ever considered taking a freediving course? This will improve your spearfishing ability and help you land more fish. In our freediving courses we teach breathhold practice, physics, physiology, gear, history of freediving, technique and fun! Many divers begin by developing habits that might be holding them back from achieving their best potential. Learning to freedive has its benefits. It's great exercise and requires very little gear. We can mount a new reel on your gun, get you rigged up for blue water hunting, or even just sharpen your spears for free!
Spearfishing Service and Repair
Our dedicated spearfishing pro's are skilled at getting your gear rigged right. Spear fishing Kona can be challenging enough with some of the savviest fish in the sea!
Spearfishing Services
Gun Rigging
Fin Repair
Fin Building
Wetsuit Fitting
Shaft Straightening (free)
Flopper Pinning
Tip Sharpening (free)
Grip installation
Roller Conversions
Custom rubbers
Roller load assists
Blue water conversions
Gun Maintenance
Reel/Line Installation
Custom Dive Apparel
Kona Honu Divers is the only dive shop in the world to offer the unique designs seen here. Many of the shirts and hats feature a one-off design that was created specifically for us in-house. That means you are one of the few wearing this unique and imaginative dive wear. We also have custom engraved 50/50 flasks with our original artwork.
Freediving Lessons
Kona Honu Divers is home to Kona Freedivers. We offer freediving lessons for people wanting to get their Freediving certification. Our Fii courses are the best in the industry and our instructors are some of the best most highly trained in the industry. Kona Freedivers also offers spearfishing courses for spearos looking to up their game.
There's a reason Kona Honu Divers & Kona Freedivers are Hawaii's Highest rated and most reviewed dive shop. We strive to offer the gear and service you need to enjoy your next diving holiday. Call us at (808)324-4668 for availability.