Why the Best Captain Jobs are in Hawaii
Why Dive Boat Captains Have it Best In Hawaii
You've worked hard to achieve your captains license. All those hours on the sea and your expertise should have some perks right? Have you considered living in Hawaii? The Big Island of Hawaii has some of the calmest waters and best marine life in the Pacific. Our weather is cooler than most hot and sticky dive destinations yet never gets very cold. Working and living in Hawaii is an ideal lifestyle for those looking to enjoy the outdoors.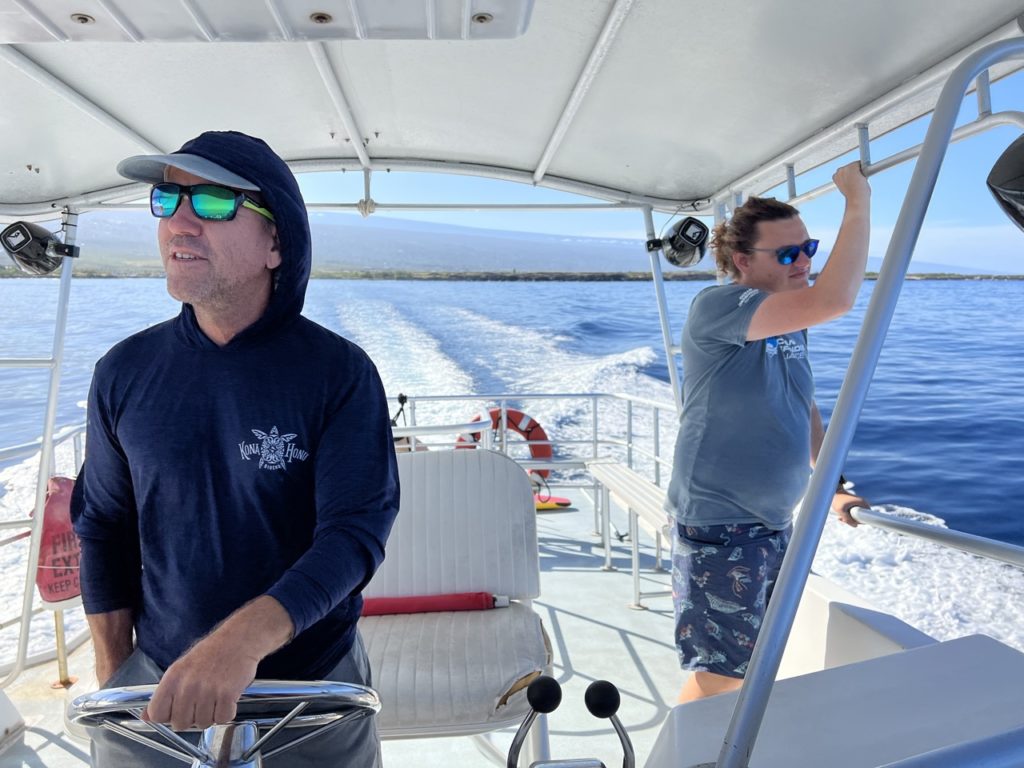 Boat Captain Benefits
50-65k Annual Salary
40 hour work week
Health Insurance
Dental Insurance
Tips
Annual Performance Bonus
Sign-on bonus
Kona is a great place to live for anyone looking for a more laid-back, small-town lifestyle where the epic outdoor backdrop makes you happy.
Kona Honu Divers is the #1 dive operation in the Pacific receiving scuba diving magazines reader's choice award. Our strength is our crew. We have some of the highest quality people working together to make our experience great. Professionalism is key to maintaining a good workplace culture.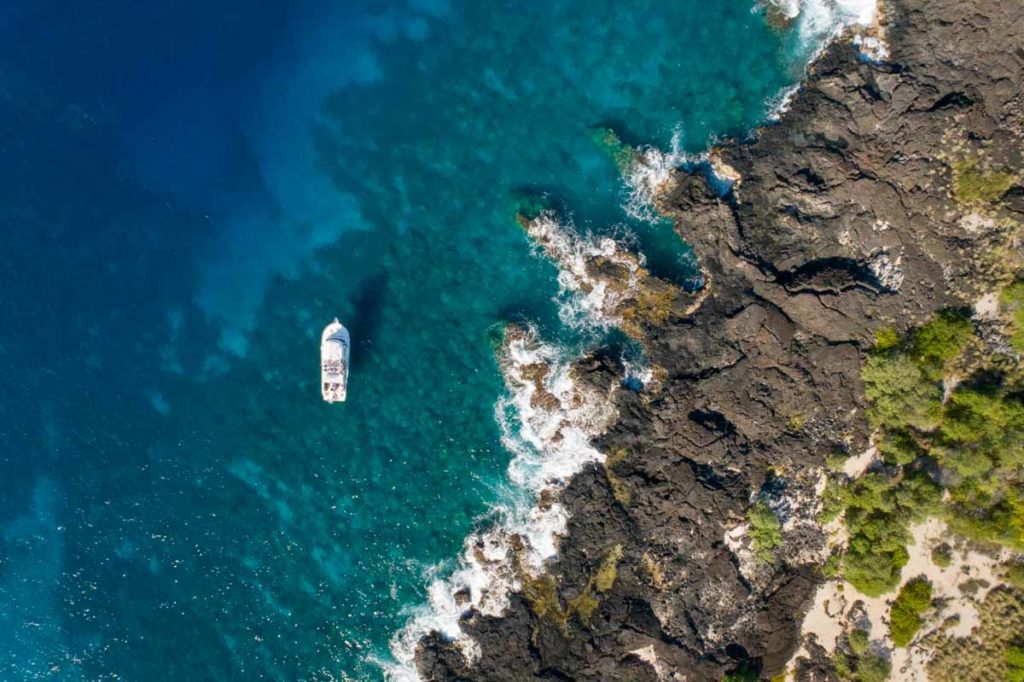 Kona Honu Divers has a strong adherence to our values which shape our decisions daily. Our actions are shaped through the lens of these values.
Kona Honu Divers Values
Safety
Kindness
Passion
Stewardship
Fun
Frequently Asked Questions
What kind of experience is required to work as a boat captain in Hawaii?
Experience can vary from newly credentialed captains to seasoned salts. Typically the larger the vessel the more experience required. Newer captains may find it easier to pilot RHIBs/Zodiacs while more seasoned captains with higher tonnage ratings can pilot large vessels such as dinner cruises capable of accommodating over 100 passengers and crew.
Do I need a scuba diving certification to work as a dive boat captain in Hawaii?
While technically you don't need a scuba certification to work on a dive boat it would be much more difficult to find a job working on a dive boat without one. It's important to know about the gear used by divers as a captain.
What is the pay for boat captains in Hawaii?
Typical pay will start around $50,000 a year for a full-time captain and go up from there with increased vessel size and experience. This is base pay with tips being a substantial pay bonus. Typical tip amounts can range from $60 or more per charter. This can add $15k+ to a captain's annual earnings.
Captains with mechanical knowledge will typically command a higher pay if they are willing and able to do some maintenance work.
What kind of benefits are given to boat captains in Hawaii?
Different employers will offer different benefit packages to boat captains in Hawaii. Health insurance is legally required for employees working more than 20 hours per week on Hawaii.
If you are employed as an independent contractor you may not receive any benefits and will be required to pay taxes on your own as they will not be deducted by your employer from your paycheck. This means your after tax income will be significantly lower than your pre-tax income. It is also technically illegal to employ someone this way if you are expected to work under the employer's direction.