Kona Honu Divers is the Big Island's top rated and most reviewed dive shop. Come visit us to see why. Here's some pictures of the Kona dive shops many products and people. There's lot's to look at inside. We carry gear for scuba, snorkel, freediving, and spearfishing. Our staff of experts really knows their stuff when it comes to gear for aquatic adventures.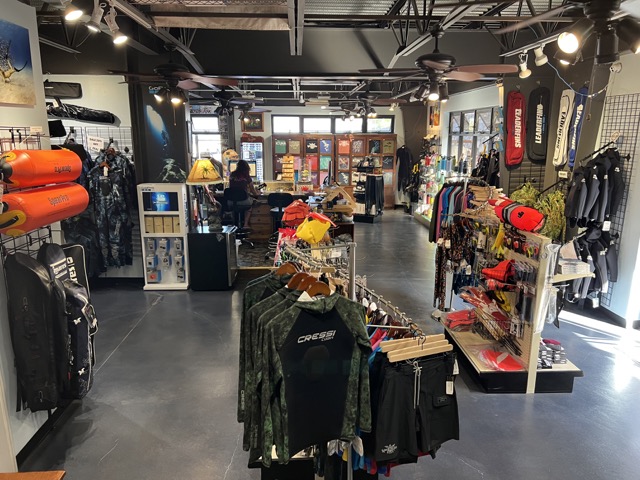 Kona's Top Rated and Most Reviewed Dive Shop
Here at Kona Honu Divers we specialize in providing the highest level of service available on the Big Island of Hawaii. There are many Kona dive shops but only one Kona Honu Divers. We offer products and services for scuba, freediving, snorkeling and spearfishing Big Island.
Scuba Diving
Kona Honu Divers has been offering scuba diving tours since 2002 that's over 20 years! We've had our shop open to the public since 2005. Scuba diving is just one of the things we do but we differentiate ourselves from the competition by doing it the best of all. Kona Honu Divers received the reader's choice award from Scuba Diving Magazine readers for the top dive operator in the Pacific and Indian Oceans! This is because we stand out above the rest in these categories:
Safest
Nicest Boats
Nicest Facilities
Best Dive Gear
Friendliest and most competent staff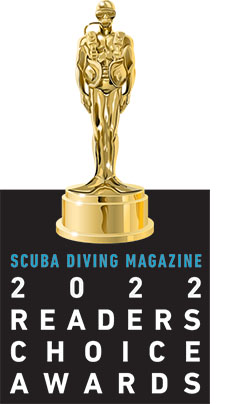 Rentals
Kona Dive Gear Rentals
If you're into shore diving swing by Kona Honu Divers to pick up some tanks and weights or some of the finest dive equipment rentals available in Hawaii. We offer Atomic Regulators and Cressi BCD's along with Bare wetsuits all well maintained and perfect for shore diving Kona.
Snorkel Equipment Rentals
For quality snorel gear rentals swing by the shop. We'll get you outfitted with a mask, snorkel and fins. Then you can head over to Kona Snorkel Trips for the Guide for the Top 15 best snorkeling spots on Big Island.
Freediving Gear Rentals
Offering some of the best freediving gear rentals available in Hawaii. Long fins, belts, quality 2 piece wetsuits and even floats for shore diving.
Scuba Gear
We carry top of the line scuba equipment from major manufacturers. But unlike other Kona dive shops who might have a limited selection of product or lots of product from a variety of mediocre dive brands Kona Honu Divers has gone through the difficult task of carrying only the best products from the best brands available. That is why we only carry Atomic brand regulators and sell Light and Motion dive lights. It's simply because they are the best available.
---
Some of the SCUBA Brands we Carry
Atomic
Bare
Mares
Seac
Garmin
Oceanic
Cressi
Tusa
Light & Motion
UK (Underwater kinetics)
XS Scuba
Scuba Gear Repair
We also offer the most convenient and competent scuba dive gear repair services on the Big Island. Need a battery changed? We can do that! Need a complete overhaul of your regulator system? We can do that too! While other Kona dive shops may keep your gear for weeks or lack sufficient knowledge or tools we can service more brands than most dive shops and do it fast.
---
Some of the Scuba Gear We Are Qualified to Repair
Atomic
Oceanic
HOG
Zeagle
Aqualung
Scubapro
Kona Freediving Shop
Kona Honu Divers is Hawaii's top Freedive shop. We carry some of the best freediving and spearfishing gear available from around the world. This includes exotic items like nose clips, custom fitted carbon fins, and custom fitted freediving wetsuits. Freediving gear is very specialized and many Kona dive shops don't do it justice but we at Kona Freedivers and Kona Honu Divers know how to do it right!
Freediving Floats
It's important to have the right float. Weather you're traveling, fishing locally, or line diving a freediving float is going to have many great uses. What is a freediving float good for?
Freediving Float Uses
Mark your Position
Notify Boaters you're around
Hang Gear or fish off of
Comply with Local Regulations
In Kona it's necessary to have a freediving float if you are more than 150 feet off shore. This is pretty easy to do and is enforced by DLNR (Department of Land and Natural Resources). The regulation float must have a flag no less than 12 inches by 12 inches. Kona dive shops will carry floats but usually just for scuba and none will have the selection that Kona Honu Divers has!
---
Some of the Freediving Gear Brands We Carry
Mares
2bfree
Leaderfins
Alchemy
Cetma
Beuchat
Cressi
Oceaner
Bestdive
Elios
Octopus
UK (Underwater Kinetics)
Light & Motion
Spearfishing Kona
When it comes to spearfishing Big Island our spearfishing shop is the best stocked on the island. We have competent technicians and spearos who can help you will all of your needs from finding the right gear to servicing the gear you already own.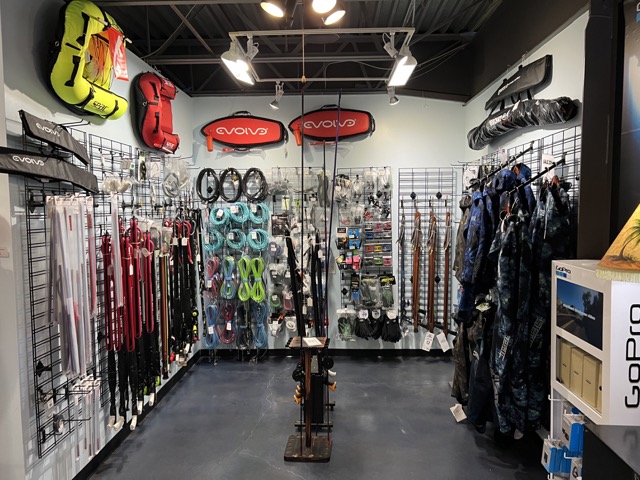 Spearfishing Gear Repair
Our expert technicians have years of experience servicing and repairing spearfishing gear. We'd be happy to help get your stuff in order. We offer free tip sharpening but we also provide many other services.
Spearfishing Gear Repair Services Kona
Tip Sharpening *Free*
Custom Rubbers
Trigger Mechanism Troubleshooting
Fin Building & Repair
Custom Wetsuits
Shaft Straightening
Speargun Rigging
Reel installation
For a complete setup of the gear you will need check out our spearfishing gear guide.
---
Some of the Spearfishing Gear Brands We Carry
Alchemy
Evolve
SEAC
Mares
JBL
Beuchat
Salvimar
Cressi
Oceaner
Aussie Reels
Spear Pro
Maverick
Frequently Asked Questions
Do you need a wetsuit to dive in Kona?
For scuba diving a wetsuit will protect your skin from reef damage and for freediving it will help you stay safely buoyant on the surface.
Where can I dive in Kona?
This map below covers the best Kona shore dive sites. There are several good shore dive sites in the Kona Area with relatively easy entries. Our shore diving page details all of the best shore dive sites.