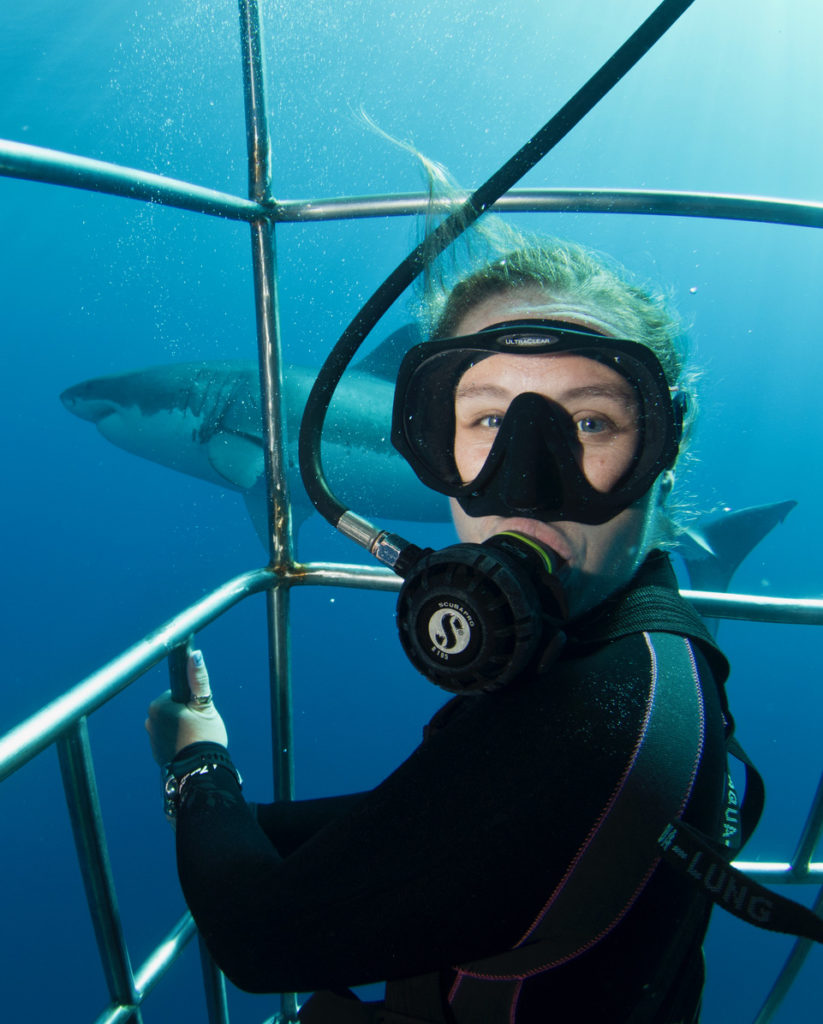 Sarah Milisen Facts
Over 4000 dives
400+ Certified Students
Blackwater Specialist
Training Coordinator
Favorite Dive – Blackwater Night Dive
Favorite Creature – Pelagic Critters
Sarah's Early Years
Sarah Milisen grew up in chilly California waters, diving off the central and northern coast starting at age 13. She went to school at UC Santa Cruz and obtained a B.S. Degree in Marine Biology. As a devout volunteer at the Monterey Bay Aquarium, it eventually led her to a job as an instructor for the summer kids program, Underwater Explorers. This fed into a desire to work closer with the ocean, so she moved to Hawai'i (aka Big Island) in 2013 to become a SCUBA Instructor.
Making it Happen
As an instructor Sarah Milisen logged over 4,000 dives in the last 9 years in Kona. In 2021, she had the amazing opportunity to help clean up the oceans in a huge way – by working with NOAA's Marine Debris project, involving a 30-day mission to the Northwestern Hawaiian Islands to clean up a staggering 123,690lb of marine debris!
Ocean Defenders Alliance
Sarah parlayed her work with NOAA into working with Ocean Defenders Alliance. She assists with organizing and marketing the underwater cleanups for this noble cause. ODA is Kona Honu Divers charity of choice because of the great work it does here on the Big Island.
Working with KHD
This career shift turned out to be a perfect full circle – after some aquaculture work, Sarah Milisen has returned to full-time staff at Kona Honu Divers since she first moved onto the island in 2013. You'll see her guiding day trips, Advanced trips, and coordinating our bi-monthly ocean cleanups, as well as guiding her favorite dive: the Blackwater dive!
Diving
Sarah and her husband Jeff love to dive. They often spend their weekends and weeknights diving together. On blackwater dives they will collect specimens of newly undiscovered species as well as take data. Together they have found many new undescribed species of sea creature!
Dive Travel
Sarah along with her husband Jeff have a passion for traveling around the world to dive.
Philippines
Honduras
Turks & Caicos
Indonesia
Japan
Palau
Papua New Guinea
Socorro
Red Sea
If you've ever met Sarah Milisen you'd know her frank and energetic personality is the perfect accompaniment to any adventure. She's adept at spotting large pelagic animals in the open ocean and loves most any critter. Sarah also participated in the Kona Underwater shootout. Where she took this picture.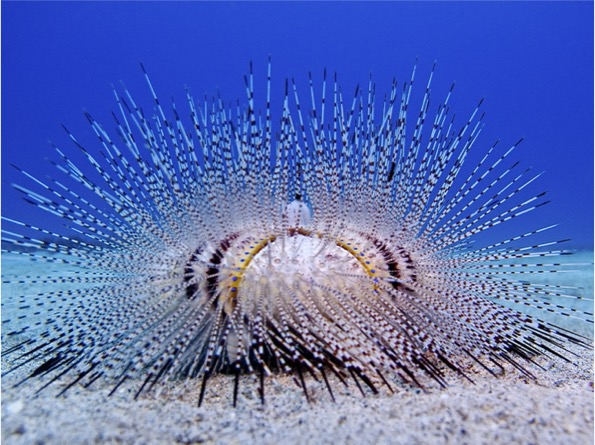 Sarah, along with her husband Jeff, have a passion for underwater photography as well as research. Sarah also loves to teach diving and marine conservation to others.